American Express® Gala
Lion
Dev Patel and Nicole Kidman lead the cast in this rousing true tale of a lost Indian child, adopted by Australian parents, searching for home.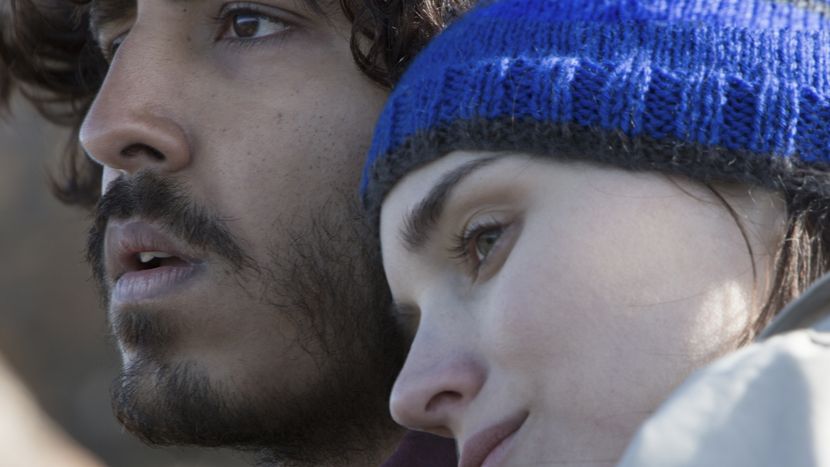 Dir Garth Davis
Prod Emile Sherman, Iain Canning, Angie Fielder
Scr Luke Davies
With Dev Patel, Rooney Mara, David Wenham, Nicole Kidman, Sunny Pawar
Australia-India 2016
120min
UK Distribution Entertainment Film
These members of the filmmaking team are expected to attend the festival:
Iain Canning, Producer; Nicole Kidman, Cast; Dev Patel, Cast
See the full list of visiting festival guests. Please note that we can't guarantee guest attendance at any particular screening.
More intricate in its texture and more astounding in its narrative twists than most works of fiction, Saroo Brierley's engrossing memoir A Long Way Home receives a sweeping adaptation with this highly-anticipated feature debut from Garth Davis (co-director with Jane Campion of the acclaimed Top of the Lake series). As a boy, Saroo was a cheeky and adventurous five-year-old, living with his beloved, hard-working mother and siblings in an impoverished rural township in India. One night, when out with his older brother, he falls asleep in a stationary train carriage only to be trapped on board when it departs. Days later, he arrives in Kolkata, hundreds of miles from home and entirely alone. Left to fend for himself on the overcrowded streets, Saroo eventually lands in an orphanage and is adopted by an Australian couple (Nicole Kidman, David Wenham). Lively and inquisitive, he soon adjusts to his new life. 25 years later, the adult Saroo (Dev Patel) is haunted by lucid, recurring memories of his past. When he discovers a new technology – Google Earth – he begins an obsessive search for his original family, progressively withdrawing from his adoptive parents, and his girlfriend (Rooney Mara).
Luke Davies' layered screenplay traces the complexities and tensions of the adoption experience – compounded by the arrival of another child who struggles to adjust – with great depth and dimension. Lion is a rousing tribute to the tenacity of the human spirit, the extraordinary courage of Saroo, and the resilience and unswerving love of both his mothers. Davis draws out mesmerising performances from Patel, Kidman and young discovery Sunny Pawar. He also proves himself a director of breadth and vision, making full use of Greig Fraser's (Zero Dark Thirty, Bright Star) stunning cinematography to intensify the emotional impact, as well as ground this universally resonant story in the beauty of the Indian and Australian landscapes it traverses.
Clare Stewart
Image gallery