Li'l Quinquin
P'tit Quinquin
Bruno Dumont turns to comedy in this knockabout, but dark and unsettling, mystery-cum-farce about kids, cops and cattle in Northern France.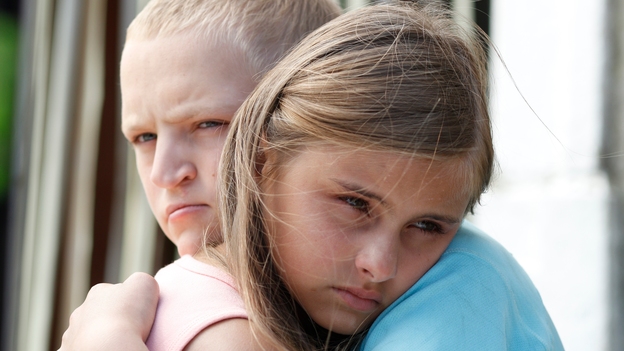 Open image gallery
Director Bruno Dumont
Producers Jean Bréhat, Rachid Bouchareb, Muriel Merlin
Screenwriter Bruno Dumont
With Alane Delhaye, Lucy Caron, Bernard Pruvost
France

2014

200 mins
Sales NDM International Sales
Who would have predicted a comedy from Bruno Dumont, the auteur behind such austere dramas as Hadewijch and Camille Claudel 1915? Yet P'tit Quinquin is not only comic, but altogether knockabout. Set in Dumont's familiar Northern France, it concerns a series of bizarre crimes involving corpses and cattle, and the local children who become fascinated with them, headed by intrepid Quinquin. Leading the investigation, and taking the phrase 'bumbling cop' to new extremes, is Captain van der Weyden – clueless as Clouseau and unkempt as Columbo, with an extraordinary range of facial tics. P'tit Quinquin is riotous stuff, but confrontational too – partly because of Dumont's casting of apparently physically or mentally disabled non-professionals, partly because of its unsettling depiction of everyday racism. Made as a TV mini-series but shown here as a self-contained film, P'tit Quinquin is a hoot – yet unmistakably 100% Dumont.
Jonathan Romney