Letters From Baghdad
Tilda Swinton narrates the extraordinary journey of Gertrude Bell, a singular woman who played a significant – often unrecognised – role in British imperial policy making in Iraq.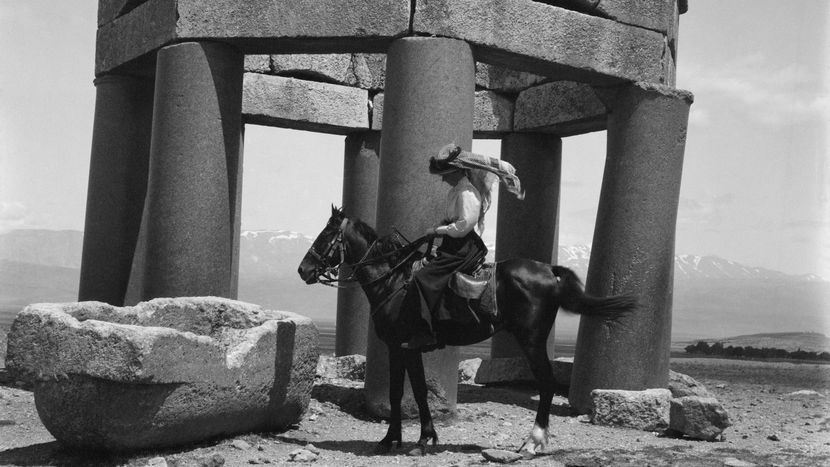 Dir Sabine Krayenbühl, Zeva Oelbaum
Prod Zeva Oelbaum
With the voices of Tilda Swinton, Rose Leslie, Andrew Havill
UK-USA-France 2016
95min
Prod Co Letters From Baghdad, LTD
These members of the filmmaking team are expected to attend the festival:
Mia Bays, Producer; Denise Benmosche, Executive Producer; Elizabeth Chandler, Executive Producer; Ruedi Gerber, Executive Producer; Sabine Krayenbühl, Director; Zeva Oelbaum, Director
See the full list of visiting festival guests. Please note that we can't guarantee guest attendance at any particular screening.
Gertrude Bell was a pioneering English writer, archaeologist, diplomat and spy whose travels through the Arabian desert gave her local knowledge unparalleled by her British peers. Recruited by British Military Intelligence after World War I, she played a significant – often unrecognised – role in British imperial policy-making in the Middle East, notably Iraq. Openly critical of colonial practices, Bell's insights are a singular, prescient prism through which to understand both the Middle East and the all-male inner sanctum of British colonial power. Reflecting on the life, work and character of this remarkable woman, Oelbaum and Krayenbühl weave together a rich tapestry of fascinating archive alongside Bell's writings, letters to her parents voiced by Tilda Swinton, and testimony from peers including TE Lawrence and Vita Sackville-West. Though writing a century ago, the acute contemporary relevance of Bell's words is astonishing – at times even chilling.
Elhum Shakerifar
Image gallery