LFF Expanded at 26 Leake Street
LFF Expanded at 26 Leake Street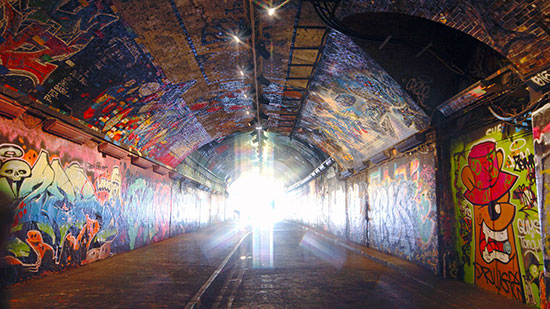 Photograph: Rob Falconer Event Photography
26 Leake Street
London, SE1 7NN
020 3984 8826
Tickets can only be purchased through the BFI London Film Festival website, in person at BFI Southbank or by calling 020 7928 3232.
Calling all immersive art and XR fans aged 16 to 25! Book £5 tickets in advance for these performances with your 25 & Under account. Sign up now
Access information
Payments
We currently do not accept contactless payments for any BFI ticket purchases in person. We apologise for any inconvenience this will cause.
Available to experience at this venue