The Last Laugh
Documentary examining whether taboo subjects like the Holocaust are ever acceptable material for comedy, including interviews with famous comedians – Mel Brooks, Sarah Silverman - and survivors alike.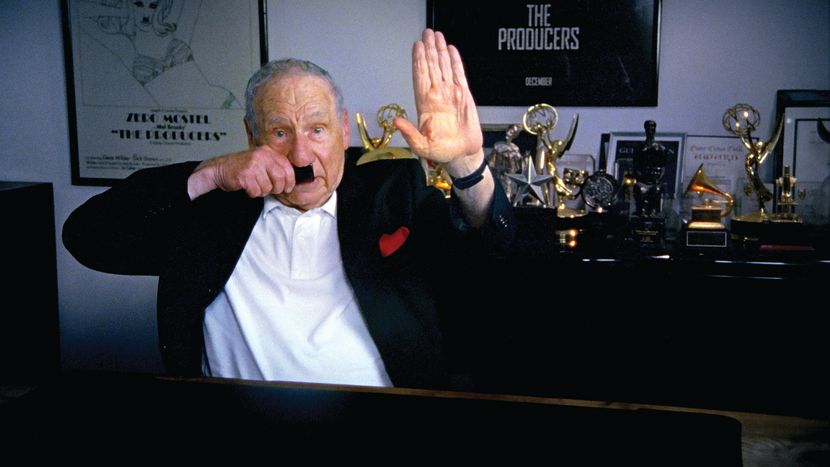 Dir Ferne Pearlstein
Prod Ferne Pearlstein, Robert Edwards, Amy Hobby, Anne Hubbell, Jan Warner
With Mel Brooks, Sarah Silverman, Renee Firestone
USA 2016
89min
Festivals The Film Collaborative
These members of the filmmaking team are expected to attend the festival:
Zdenka Fantlova, Documentary Subject; Ferne Pearlstein, Director
See the full list of visiting festival guests. Please note that we can't guarantee guest attendance at any particular screening.
If the adage 'comedy is tragedy plus time' holds true, then nothing lies beyond the pale, including the Holocaust. Ferne Pearlstein's nuanced documentary is a thorough exploration of this and other forbidden topics. It features a roster of revealing and revelatory interviews with taboo-breaking comedians like Mel Brooks, Sarah Silverman and Borat director Larry Charles, as well as clips from several infamous stand-up routines and films (including Roberto Benigni's Life Is Beautiful, which Brooks regards as "the worst movie ever made" as well as his own The Producers and its then-notorious-now-socially-acceptable 'Springtime for Hitler' musical sequence). Crucially, Pearlstein balances the more outré moments with an intimate, quietly heartbreaking look at the lives of concentration camp survivors; from memories of the subtly subversive camp cabarets they held, to ongoing anxieties about humour that is seen to mock personal devastation and the idea that laughter is a necessary, humanising survival mechanism.
Leigh Singer