Lady Macbeth
A defiant, passionate young woman struggles against suffocating societal norms in this exceptional British debut starring the incandescent Florence Pugh.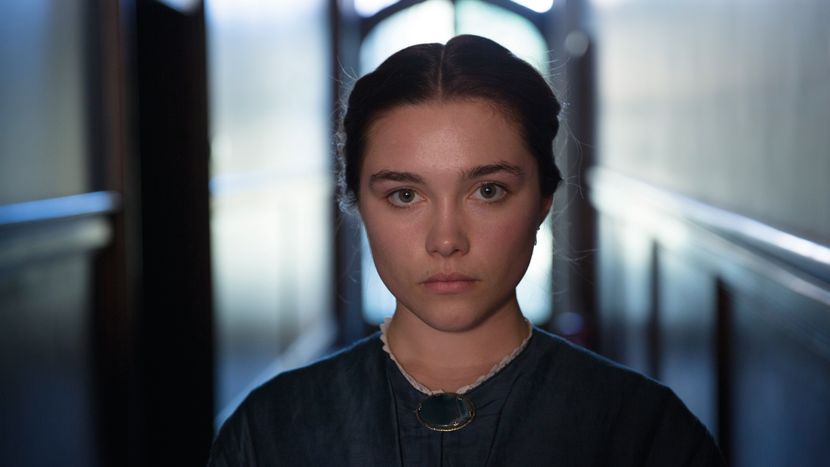 Dir William Oldroyd
Prod Fodhla Cronin O'Reilly
Scr Alice Birch
With Florence Pugh, Cosmo Jarvis, Paul Hilton
UK 2016
89min
Sales Protagonist Pictures
These members of the filmmaking team are expected to attend the festival:
Naomi Ackie, Actor; Alice Birch, Scriptwriter; Fodhla Cronin O'Reilly, Producer; Cosmo Jarvis, Actor; William Oldroyd, Director; Florence Pugh, Actor
See the full list of visiting festival guests. Please note that we can't guarantee guest attendance at any particular screening.
Debut director William Oldroyd and writer Alice Birch move from theatre to film with an ingeniously realised adaptation of an 1865 Russian novella Lady Macbeth of the Mtsensk District. Katherine (Florence Pugh) is a young bride, unhappily married to the nasty son of a wealthy mine owner. Unable to consummate his marriage, the husband is sadistic, refusing to even allow his young wife out of the house. Left alone when her husband is called away on business, Katherine starts to explore the grounds and initiates a passionate affair with earthy, ill-mannered stable-hand Sebastian (Cosmo Jarvis), while her increasingly concerned maid (rising star Naomi Ackie) watches on. Lady Macbeth has grand ambitions, and exudes a rare vision and talent. Proving her knockout turn in The Falling was no fluke, Pugh amazes as a heroine whose behaviour shifts from steely proud to wild-eyed and deranged.
Tricia Tuttle