Labour of Love
Asha Jaoar Majhe
In this sublime tale of love and longing, a young couple are forced apart because of their heavy work shifts and dream of the day when they will meet.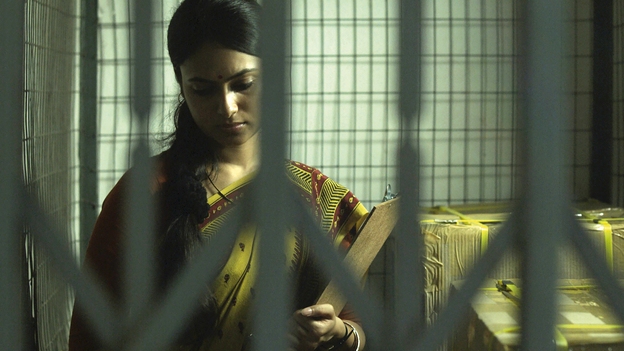 Open image gallery
Director-Producer-Screenwriter Adityavikram Sengupta
Producers Jonaki Bhattacharya
With Ritwick Chakraborty, Basabdutta Chatterjee
India

2014

84 mins
Production company For Films
A cinematically sublime debut feature that evokes the legacies of Bengali masters like Satyajit Ray and Ritwik Ghatak. Labour of Love is a beguilingly simple tale set within the crumbling back lanes of Kolkata. A man carries out his domestic routine in his small apartment, surrounded by handed down Victorian furniture and everyday objects. The world he experiences from his window is comprised of street sounds and obscured views. But as the story unfurls we realise that he is not the only one who inhabits this apartment. A woman also lives there, but through the hard toil of their lives the couple co-exist on opposing work shifts. Their love strongly binds them, but they are only truly together in the forests of their dreams. With its haunting score and soundscape Adityavikram Sengupta's poetic film expands the story of two ordinary lives, caught by love and longing, into a magnificent sensory universe where few words are required.
Cary Rajinder Sawhney