Kristy
A gloriously nasty slasher throwback from British filmmaker Olly Blackburn.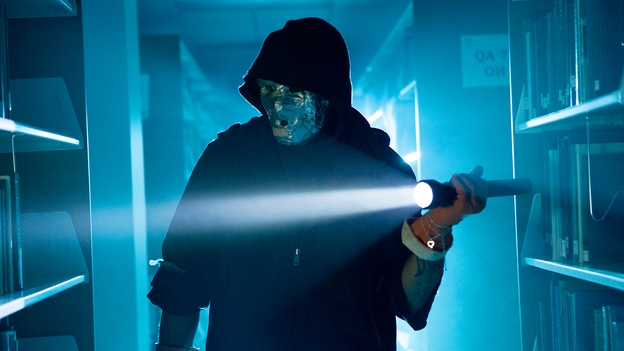 Open image gallery
Director Oliver Blackburn
Producers David Kirschner, Corey Sienega, Jamie Patricof, Lynette Howell
Screenwriter Anthony Jaswinski
With Haley Bennett, Ashley Greene, Erica Ash
USA

2013

85 mins
Production company The Weinstein Company
From the old-school carnage of The Dorm That Dripped Blood to the knowing scares of Wes Craven's sorority-set Scream 2, the university campus has long been a prime location for the teen-hungry maniac and with this delirious slasher throwback British director Oliver Blackburn (Donkey Punch) proves that college life can still be a killer. As her fellow students depart for Thanksgiving with their families, Justine prepares to spend the holidays alone in her dorm. With just the campus security for company, she finds ways to fill her days, but her peaceful break is suddenly shattered when a gang of bloodthirtsy outcasts invade the halls and Justine finds herself on a desperate fight for survival. Blackburn expertly blends traditional stalk and slash thrills with moments of striking visual lyricism, and in the lead role Haley Bennett infuses Justine with the strength and ingenuity to forever ensure her place in final girl history.
Michael Blyth