Krisha
In this SXSW Grand Jury prize-winner a woman arrives in a Texan suburb to stay with relatives but soon realises not everyone is happy that she's there.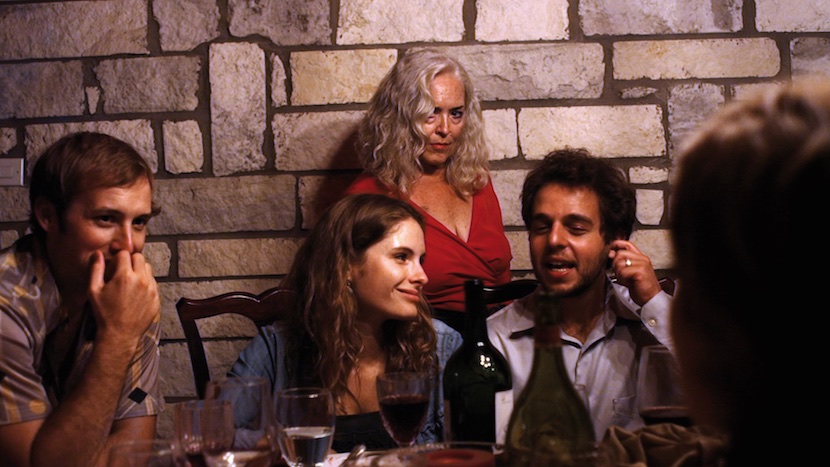 Director Trey Edward Shults
Producers Justin R Chan, Trey Edward Shults, Wilson Smith, Chase Joliet
Screenwriter Trey Edward Shults
With Krisha Fairchild, Robyn Fairchild, Bill Wise
USA 2015
83 mins
UK distribution STUDIOCANAL
Krisha crackles with tension from the opening tracking shot of a woman dragging her suitcase across suburban yards, over boundaries created by hedges and trees, while spluttering and cursing under her breath. It's an unnerving, menacing start and Trey Edward Shults' never lets the tension drop in this original take on the dysfunctional family holiday. Krisha (an electrifying Krisha Fairchild, the director's real-life aunt) arrives for the big meal to a house filled with life – arm wrestling, barking dogs, noisy engagement with a football game on TV, aunts, uncles and cousins. Body language marks Krisha as an intruder, welcomed with warm Texan manners but also great trepidation. Scene by scene and with impressive economy, Shults's intelligent script slowly reveals why. Bristling with dread and insights worthy of John Cassavetes and Tennessee Williams, Krisha won the Grand Jury Prize at SXSW.
Tricia Tuttle
Image gallery