Kothanodi
A gruesome quartet of traditional folk fables from Assam follow women characters to the edge of sanity in this surreal debut feature.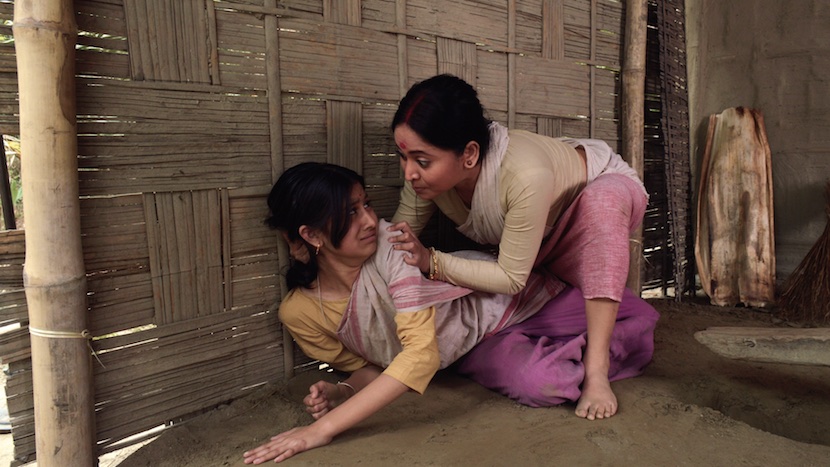 Director Bhaskar Hazarika
Producers Anurupa Hazarika, Utpala Mukherjee
Screenwriters Bhaskar Hazarika, Arupa Patangia-Kalita
With Seema Biswas, Adil Hussain, Zerifa Wahid
India 2015
115 mins
Production company Metanormal Motion Pictures

The darkest fairytales are often the most compelling, unsettling us by touching on universal fears and desires. It is a feeling that Bhaskar Hazarika mines with the grotesque magical realism of his debut feature. Four traditional folk fables present disturbing, multi-layered tales of the travails of their female protagonists, revealing the underlying patriarchy that drives the woman to the edge of sanity. Senehi is a village wife who plots her stepdaughter's murder when her husband leaves for work. Her husband Devinath (Adil Hussain) meets a woman who has given birth to a strange vegetable and resolves to help her unearth the mystery. Meanwhile, in another village a rich woman (Seema Biswas) prepares her daughter for marriage to a python, hoping that untold riches will spring from the union. And a mother resolves to save her newborn child from the husband who buried her previous three babies alive somewhere in the jungle.
Cary Rajinder Sawhney
Image gallery