King of Jazz
Described by David Pierce and James Layton as "an unparalleled cinematic interpretation of jazz music and stage spectacle," this is a significant film restoration that shouldn't be missed.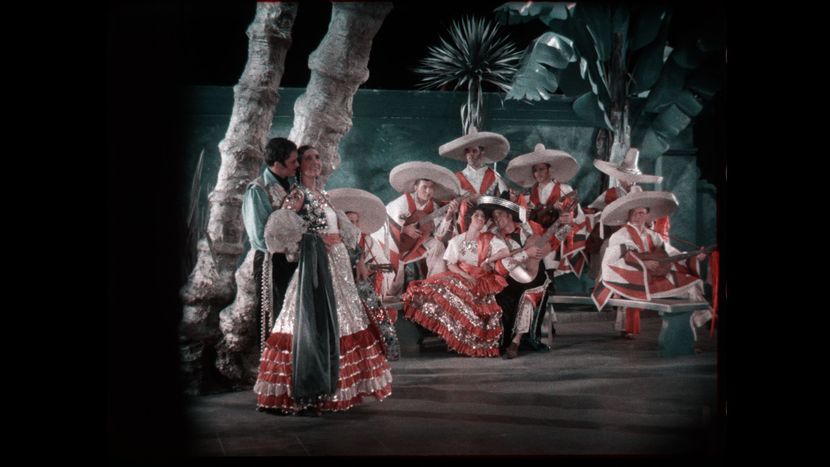 Dir John Murray Anderson
Prod Carl Laemmle Jr
Scr Charles MacAuthur, Harry Ruskin
With Paul Whiteman, John Boles, Bing Crosby
USA 1930
105min
Prod Co Universal Pictures
This ambitious 1930 musical, filmed in Technicolor, preserves a part of America's musical heritage that few people today know existed. Though very much of its time in terms of representation, it's an entertainment super-production featuring a host of exceptional stage talents and showcasing a series of extraordinary production numbers, with the music supplied by popular 'King of Jazz' bandleader Paul Whiteman and his orchestra. It's directed by John Murray Anderson, best known for his spectacular Broadway reviews. And the elaborate staging anticipates later Busby Berkeley production numbers. The film features the first Technicolor animation, a novelty act in which The Stars and Stripes Forever is played on a bicycle pump, a young Bing Crosby, and the Whiteman orchestra pulling out all the stops as they perform Gershwin's 'Rhapsody in Blue'.
Julie Pearce
Restored by Universal Pictures in collaboration with David Pierce and James Layton. Restoration services conducted by NBCUniversal StudioPost, Cineric, Inc., Prasad Corp. and YCM Laboratories.