Kelly & Cal
Juliette Lewis returns to centre stage with a charming performance as a bored housewife who finds she has much in common with her much younger neighbour.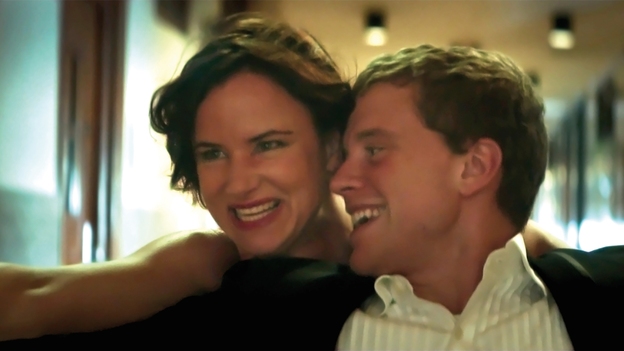 Director Jen McGowan
Producers Mandy Tagger-Brocky, Adi Ezroni
Screenwriter Amy Lowe Starbin
With Juliette Lewis, Jonny Weston, Josh Hopkins, Cybil Shepherd
USA

2013

110 mins
Sales Electric Entertainment
Juliette Lewis shines in her first lead role for some time in this warmly observed story of two social outcasts bonding in a friendship that becomes a little too close for comfort. Kelly (Lewis) is a former Riot Grrrl turned new mother who struggles to connect with her baby, loses touch with her husband and finds herself bewildered and lost in a stifling well-to-do suburbia. Enter mischevious neighbour Cal (Jonny Weston), full of confidence and teenage gusto but struggling to come to terms with life in a wheelchair following a recent accident. The unlikely pair's relationship crackles with a dangerous energy as they navigate their past and try to locate themselves in the present. Skilfully balancing comedy and drama, Kelly & Cal is an assured, enjoyable and rewarding feature debut from director Jen McGowan and writer Amy Lowe Starbin.
Stuart Brown