Junction 48
Musical ambition and geopolitics collide in this story of a Palestinian rapper trying to get a break in a world where opinions are formed before the music starts.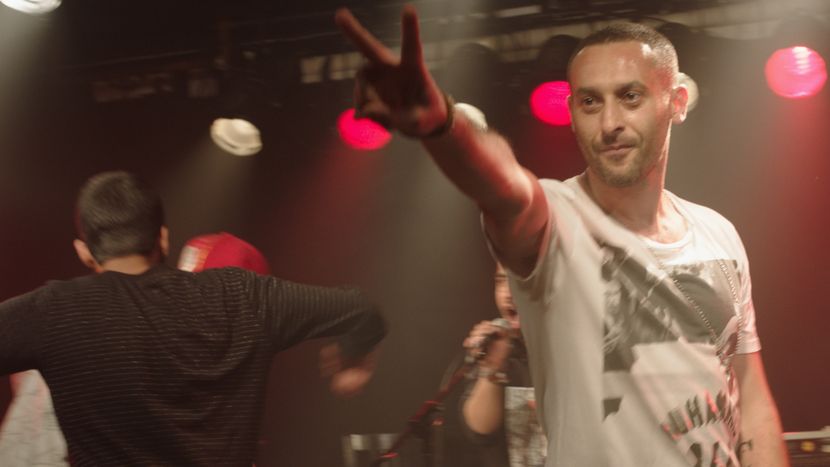 Dir Udi Aloni
Prod David Silber, Lawrence Inglee, Stefan Arndt, Udi Aloni
Scr Oren Moverman, Tamer Nafar
With Tamer Nafar, Samar Qupty, Salwa Nakkara
Israel-Germany-USA 2016
96min
Sales The Match Factory
Hip-hop beats are at the heart of Kareem's life. He has the talent and charisma of a great musician, but just playing gigs is sometimes difficult. He's a Palestinian living in Lod, close to Tel Aviv, where Israelis and Palestinians live side-by-side. His girlfriend is a singer and knows Kareem's potential, but is frustrated by the friends he hangs out with. When a family tragedy strikes, Kareem realises he has to make a decision – to take his life and the situation around him seriously or carry on and risk losing everything. Udi Aloni's confrontational film balances personal drama with politics on an incendiary level. He's aided in no small way by Palestinian rapper (with hip-hop band DAM) Tamer Nafar's engaging central performance. His stage performances have real energy and Aloni understands the power of music to confront and challenge, such as the scene where Kareem performs to a group of right-wing Israeli thugs. This is provocative, fiery filmmaking.
Ian Haydn Smith