Jia Zhangke, A Guy from Fenyang
Jia Zhangke, um Homem de Fenyang
Brazilian filmmaker Walter Salles paints a fascinating portrait of Chinese Sixth Generation director Jia Zhangke as they travel to the many locations featured in his films.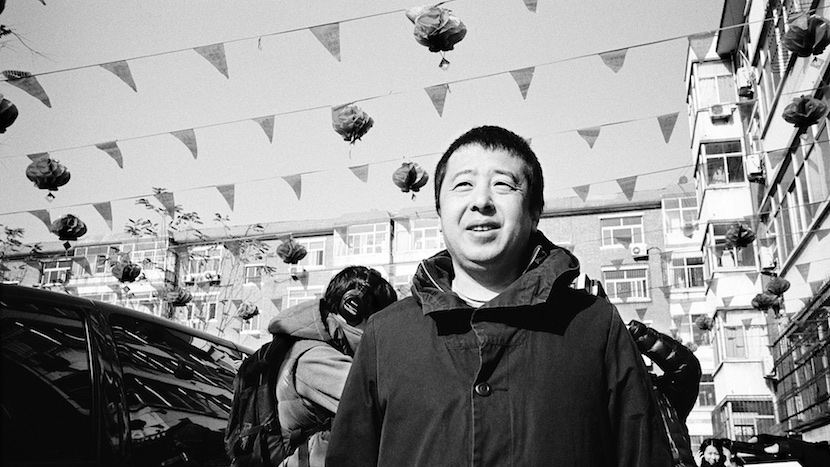 Director Walter Salles
Producer Maria Bruno
With Jia Zhangke, Zhao Tao
Brazil 2015
98 mins
UK Distribution New Wave Films
Walter Salles' exemplary documentary about the illustrious Chinese filmmaker (see Jia's Mountains May Depart, and a Screen Talk with the two filmmakers) succeeds both as an affectionate, respectful but never overly reverential tribute from one artist to another and as a revealing look at the relationship between Jia's life and work. Accompanying his subject to locations around the city he grew up in (many of them familiar from Jia's films), Salles gets him to speak openly about a range of subjects; further fascinating insights, meanwhile, are provided by family, friends and collaborators, including Jia's wife, actress and muse Zhao Tao. Evocatively juxtaposing the interviews with generous, judiciously selected clips from Jia's movies (which deftly underscores their concern with the everyday effects of social, political and economic change on ordinary people), Salles has created a vivid, beautifully rounded portrait which is at once highly illuminating and, when Jia finally discusses his father, deeply moving.
Geoff Andrew
See Jia Zhangke and Walter Salles Screen Talk
Image gallery