BFI Flare Special Presentation
It's Only the End of the World
Juste la fin du monde
Another emotionally rich and visually sumptuous melodrama from Xavier Dolan, which picked up the Grand Prix at this year's Cannes.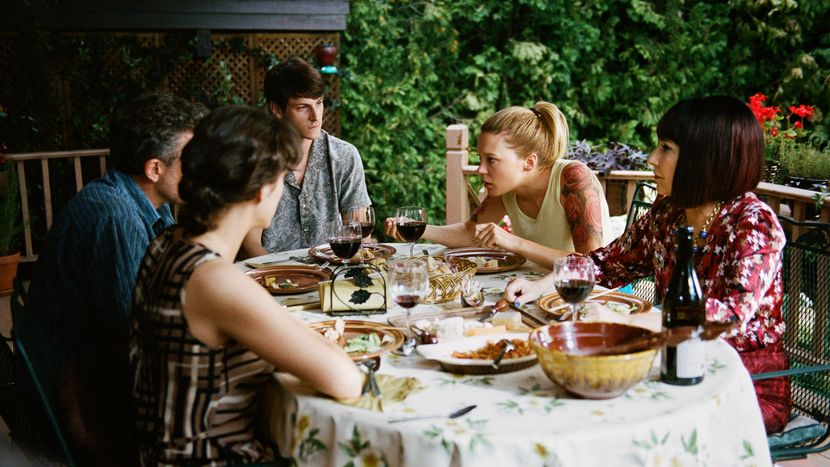 Dir-Scr Xavier Dolan
Prod Nancy Grant, Xavier Dolan, Sylvain Corbeil, Nathanaël Karmitz, Elisha Karmitz, Michel Merkt
With Gaspard Ulliel, Nathalie Baye, Vincent Cassel, Marion Cotillard, Léa Seydoux
Canada-France 2016
95min
UK Distribution Curzon Artificial Eye
These members of the filmmaking team are expected to attend the festival:
Xavier Dolan, Director
See the full list of visiting festival guests. Please note that we can't guarantee guest attendance at any particular screening.
The deserving recipient of the Grand Prix at this year's Cannes Film Festival, visionary director Xavier Dolan (Mommy, Heartbeats) adds a thrilling new addition to his string of emotionally volatile, visually sumptuous melodramas. Based on Jean-Luc Lagarce's play Juste la fin du monde, this taut chamber piece follows terminally ill writer Louis (an arresting Gaspard Ulliel), who returns home to break the news of his debilitating condition to his estranged family (a powerhouse cast including Marion Cotillard, Léa Seydoux and Vincent Cassel). Once there, old wounds and deep seated frustrations surface as Louis struggles to rekindle relationships and articulate the real reason for his unexpected visit. Continuing to prove himself a master visual craftsman, Dolan's bold artistic choices effectively strip the film of its theatrical roots. Shot almost entirely in uncomfortable, claustrophobic close-ups, this may be his most aesthetically divisive film yet, although such showmanship never threatens to overshadow the aching sadness that permeates every scene. Although based on another man's work, the overarching themes of isolation, miscommunication and the queer experience which form the backbone of this arduous family reunion feel decidedly Dolan, albeit a more mature and intimate version than we have seen before.
Michael Blyth
Taking place every March at BFI Southbank, BFI Flare: London LGBT Film Festival showcases the best in contemporary queer cinema from around the world.
Image gallery