It Follows
David Robert Mitchell, director of The Myth of the American Sleepover, returns with a horror film that is both smart and terrifying.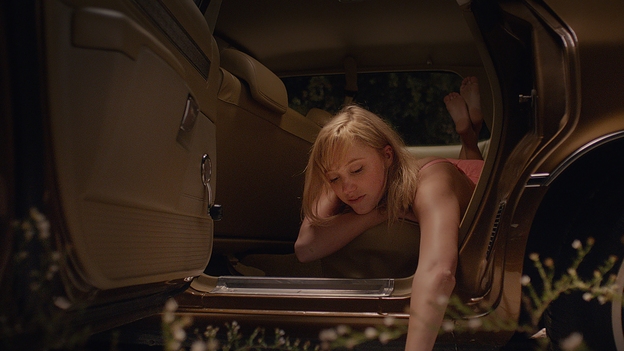 Open image gallery
Director David Robert Mitchell
Producers Rebecca Green, Laura D Smith, David Robert Mitchell, David Kaplan, Erik Rommesmo
Screenwriter David Robert Mitchell
With Maika Monroe, Keir Gilchrist, Daniel Zovatto, Jake Weary
USA

2014

100 mins
UK distribution Icon Film Distribution
Horror cinema has a long history of chastening the sexually active teenager, with the old sex equals death adage firmly established in the pantheons of genre cliché. Taking the skewed morals of the slasher heyday and subverting them into an entirely fresh and stimulating meditation on sexual paranoia, David Robert Mitchell's remarkable shocker has the power to provoke and terrify in equal measures. For 19-year-old Jay, an exploratory sexual encounter subsequently turns into a living nightmare when she begins to experience strange visions and the unfathomable sense that she is being followed. Terrified and helpless, Jay must find a way to pass on the curse that has seemingly befallen her. The suburban milieu evokes John Carpenter's iconic Halloween, and the cyclical persistence of the horror undeniably recalls Hideo Nakata's Ring, yet It Follows remains a defiantly original piece of work, impeccably realised and with enough subtext to keep your mind buzzing for days.
Michael Blyth