In the Basement
A typically provocative documentary about Austrians and their basements from Ulrich Seidl.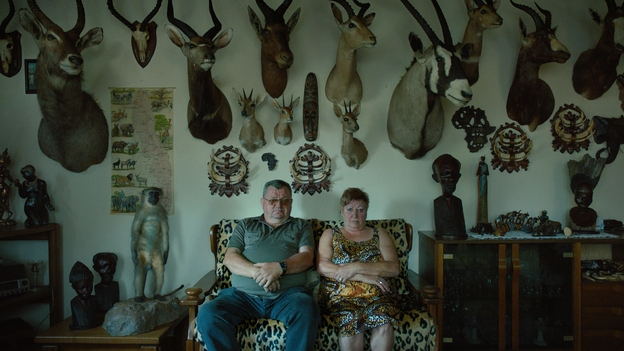 Open image gallery
Director Ulrich Seidl
Producer Ulrich Seidl
Screenwriter Ulrich Seidl
Austria

2014

85 mins
Sales Coproduction Office
Ulrich Seidl (Paradise Trilogy, Import/Export) teasingly presents this documentary about fellow Austrians and the many strange things they do in basements. Through devilishly constructed sequences, Seidl probes themes of power and powerlessness, impotence, sublimated violence and rage. A dominatrix has her massive, hairy-backed 'piggy' lick a toilet bowl clean. A hunter talks about Wiener Schnitzel under a boar's head. Powerless old white neo-Nazis spout ignorance and xenophobia about Austrians of Turkish descent raping 'their' women. An a older white woman secretly mothers lifeless dolls. Seidl uncomfortably straddles the line between fetishising and mocking his subjects, while his eye for photographic composition renders everything 'ugly beautiful'. With shots so lusciously, precisely composed and characters too-strange-to-be-true, this is certain to incite debate about the nature of documentary; it's real, or isn't it? And do we care when filmmaking is this utterly brilliant?
Tricia Tuttle