Interchange
A crime-scene photographer must catch a killer with vampirish tendencies and a penchant for old cameras in this gorgeous Malaysian supernatural thriller.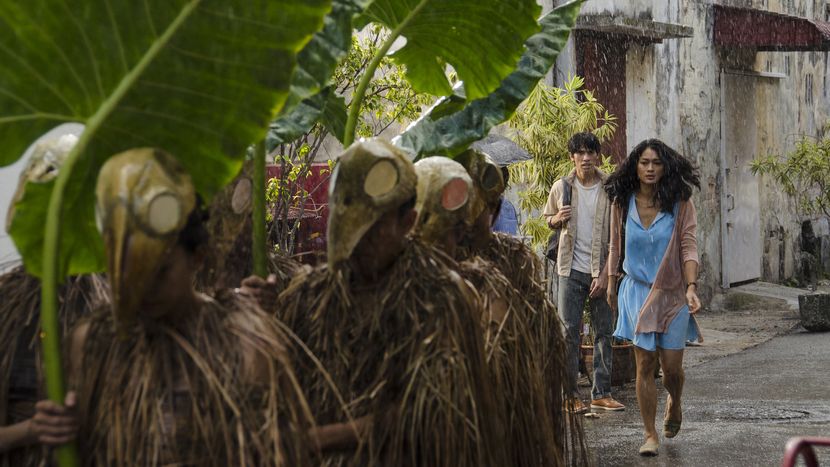 Dir Dain Iskandar Said
Prod Nandita Solomon
Scr Dain Iskandar Said, Nandita Solomon, June Tan, Redza Minhat
With Shaheizy Sam, Nicholas Saputra, Prisia Nasution
Malaysia-Indonesia 2016
102min
Sales Reel Suspects
These members of the filmmaking team are expected to attend the festival:
Dain Iskandar Said, Director; Nandita Solomon, Producer
See the full list of visiting festival guests. Please note that we can't guarantee guest attendance at any particular screening.
In a drag club a man has been completely drained of blood. The killer has left two signatures – the victim's empty veins arranged in a pretty mesh and a smashed glass negative from an old plate camera. A forensics photographer with peeping-tom tendencies and an understanding of arcane photography is brought in to investigate. But his obsession with an alluring neighbour in his apartment block is giving him all kinds of shivers. This supernatural thriller is shot with impeccable style and foreboding mood, complete with rainstorm rooftop fight scenes, a hooded man with massive finger claws and an ancient curse cast upon a tribe in Borneo a hundred years ago. Malaysian director Dain Iskandar Said studied in London, where he first encountered the anthropological images that inspired this tale. Beautiful and strange, it's a rare species of thriller that truly captures the imagination as it spreads its wings.
Kate Taylor
Image gallery