An Insignificant Man
A rare documentary insight into the birth and rapid growth of a political party whose mantra is to challenge corruption in the world's largest democracy.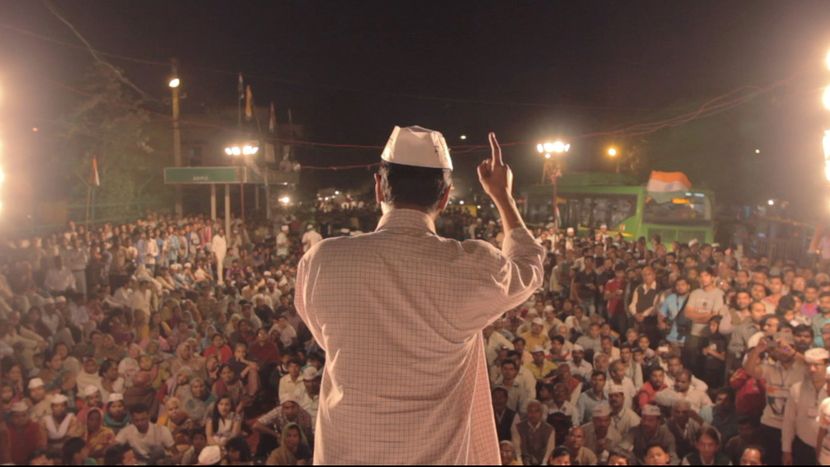 Dir Khushboo Ranka, Vinay Shukla
Prod Anand Gandhi, Vinay Shukla, Khushboo Ranka
With Arvind Kejriwal, Yogendra Yadav, Santosh Koli
India 2016
96min
Prod Co Memesys Culture Lab
These members of the filmmaking team are expected to attend the festival:
Manan Bhatt, Editor; Khushboo Ranka, Director; Vinay Shukla, Director
See the full list of visiting festival guests. Please note that we can't guarantee guest attendance at any particular screening.
This compelling documentary becomes a riveting political thriller as it delves deeper into the governmental machinations of India, the world's largest democracy. The filmmakers were given unlimited access to the nascent political career of Arvind Kejriwal, from fiery activist calling for new anti-corruption laws to a controversial politician and the face of the latest force in Indian politics: The Common Man's Party (AAP). Kejriwal is a charismatic but flawed hero, representing the public's rage with the political elite as he reveals how inequality is engineered through back-door cronyism and neoliberal capitalism. It's a classic David vs Goliath scenario, with Kejriwal's appeal and the seemingly unstoppable trajectory of his populist bandwagon creating a power shake-up that brings him into conflict with India's mighty political establishment. As tensions escalate and sinister elements enter the fray, the AAP become subject to increased pressure from all sides and finds itself fighting for survival.
Cary Rajinder Sawhney
Image gallery