Ingrid Bergman – In Her Own Words
Jag är Ingrid
A personal portrait of Ingrid Bergman crafted from her unique home-movie footage, with insightful contributions from family and collaborators including Isabella Rossellini and Liv Ullman.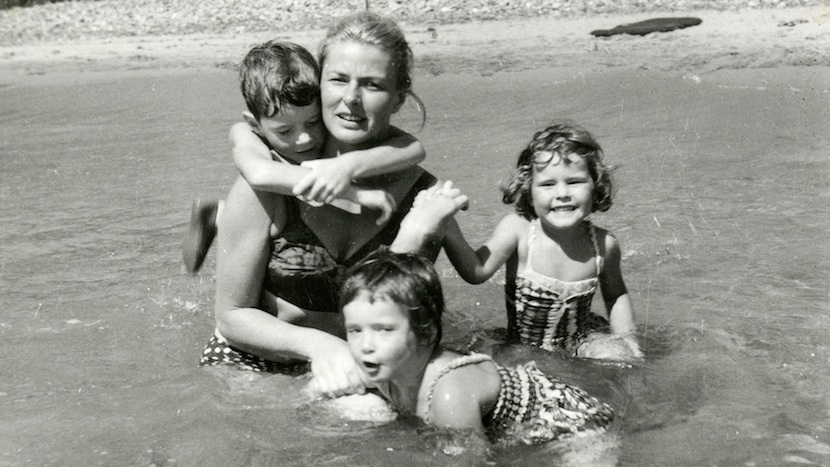 Director Stig Björkman
Producer Stina Gardell
Screenwriters Stig Björkman, Dominika Daubenbüchel, Stina Gardell
With Ingrid Bergman, Isabella Rossellini, Roberto Rossellini
Sweden 2015
114 mins
Sales Pretty Pictures, Paris

Showcasing a veritable treasure trove of Ingrid Bergman's never-before-seen home movies, personal letters and diary extracts, alongside archive footage and frank interviews with her four children, this documentary is very much a film about love: Bergman's passion for film and theatre; her appetite for adventure; her magnificent and notorious romances; and her unconventional love for her family. Introduced to the camera at an early age by her beloved father, Bergman was incredibly adept at recording her life. As her adult years became ever more international, multicultural and perhaps even rootless, Bergman's desire to record and preserve her experiences grew. This remarkable material paints a portrait of a strong, liberated, opinionated and accomplished woman, but also someone with a great sense of fun. 2015 marks the centenary of Ingrid Bergman's birth, and this film is a wonderful testament to her as a pioneer, mother and icon.
Sarah Lutton