Archive Gala
The Informer
An early, silent adaptation of Liam O'Flaherty's 1925 novel about betrayal amid the political and revolutionary environment of the newly independent Ireland of 1922.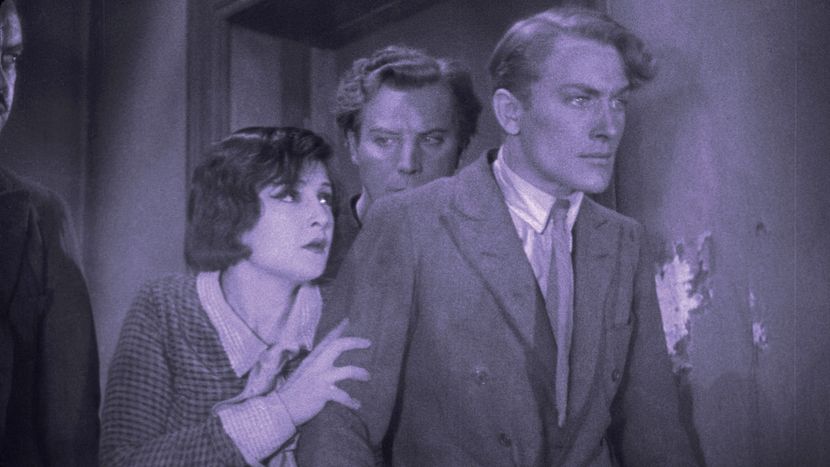 Dir Arthur Robison
Prod British International Pictures
Scr Rolfe E Vanlo
With Lars Hanson, Lya de Putti, Carl Harbord, Warwick Ward
UK 1929
101min
Print source BFI National Archive
Liam O'Flaherty's 1925 novel about betrayal amidst the chaotic political and revolutionary environment of the newly independent Ireland of 1922 was famously adapted for the screen by John Ford. This earlier, silent adaptation is arguably finer, bringing to bear the best of late 1920s European filmmaking, but with one foot in the 1930s. O'Flaherty claimed that he wrote The Informer as a 'high-brow detective story' that was 'based on the technique of the cinema'. Director Robison's approach, emphasising the sense of claustrophobia and playing up the chiaroscuro, anticipates the mood of later film noir thrillers. German cinematographers Brandes and Sparkuhl make the most of the A-list international stars, Lars Hanson and the languorously beautiful Lya de Putti. Dublin is convincingly realised – one virtuoso tracking shot takes you from a rooftop down to a bustling street as it follows Gypo Nolan (Hanson), elbowing his way through the crowd, on his way to inform on his friend. Love and loyalty struggle to survive the consequences of his action.
Bryony Dixon
The BFI National Archive's restoration team have used original nitrate and duplicates to reconstruct the film with its original intertitles and the delicate mauve tint. The new BFI commissioned score is by Irish composer and violist Garth Knox. Garth is at the forefront of the new music scene in many fields, drawing on his vast experience as viola player of the Arditti Quartet and the Ensemble InterContemporain. Composing for a 6 piece ensemble including accordion, flute, irish pipes and viola d'amore, he brings a wealth of cutting edge compositiontechniques, whilst also opening up the music of the past with his interest in medieval, baroque and traditional celtic music.

Restoration supported by Matt Spick.
Composer Garth Knox is giving a student masterclass, including the process of creating his exciting work for The Informer, as part of the LFF's Education programme on Mon 10 Oct, 18:30-20:00, BFI Southbank (Library). A limited number of free seats are available to the general public. Supported by The Film Music Foundation.
Image gallery