The Inextinguishable Fire: Harun Farocki 1944-2014
As a tribute to the late great German filmmaker Harun Farocki, we present the UK premiere of his most recent film series Parallel I-IV, a powerful meditation of post-cinematic image-making in video games alongside one of his earliest films, the agitprop classic, Inextinguishable Fire.
Harun Farocki was one of Germany's most respected filmmakers, artists and writers. His acclaimed essay films and installations questioned the production and perception of images, decoding the medium of film and examining how audiovisual culture relates to politics, technology and war.
Benjamin Cook
Presented by Erika Balsom, lecturer in Film Studies and Liberal Arts at King's College London and author of Exhibiting Cinema in Contemporary Art.
Inextinguishable Fire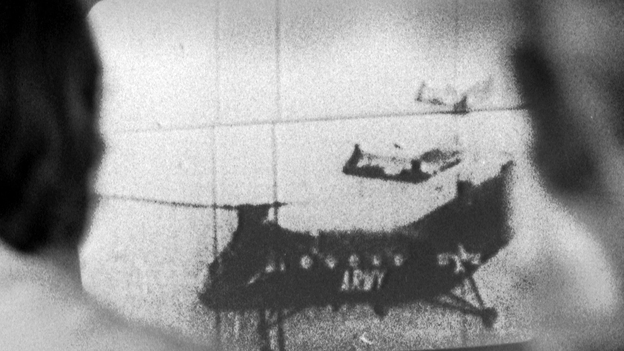 Open image gallery
Director Harun Farocki
Germany

1969

25 mins
"When we show you pictures of napalm victims, you'll shut your eyes. You'll close your eyes to the pictures. Then you'll close them to the memory. And then you'll close your eyes to the facts."
Parallel I-IV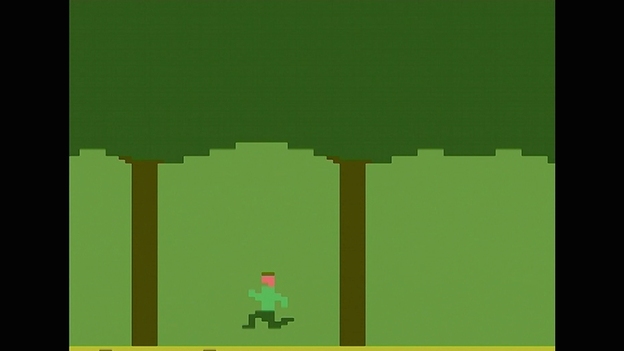 Open image gallery
Director Harun Farocki
Germany

2012-2014

43 mins
Cinema's onscreen worlds have always borne an indexical bond to the real. What happens when computer-generated video game images usurp film as the predominant medium of visual world-making? How does one's relation to onscreen heroes shift when we no longer identify with real bodies? Harun Farocki's four-part Parallel I–IV (2012–14) takes up these questions, tracing how, in just over 30 years, video games have developed from two-dimensional schematics to photorealistic environments.