I Had Nowhere To Go
Artist Douglas Gordon creates a uniquely sensory retelling of filmmaker Jonas Mekas' exile from his native Lithuania to escape Nazi persecution.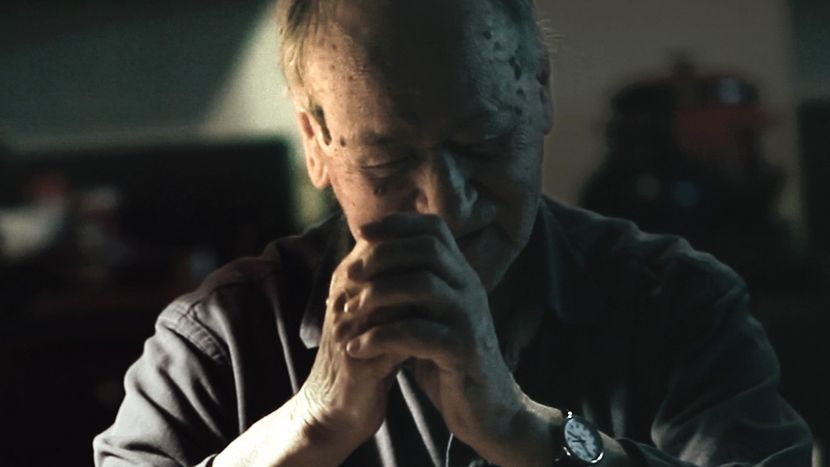 Dir Douglas Gordon
Prod Douglas Gordon, Sigrid Hoerner, Zeynep Yuecel
With Jonas Mekas
Germany 2016
100min
Prod Co olddognewtricks, moneypenny filmproduktion
These members of the filmmaking team are expected to attend the festival:
Douglas Gordon, Director; Sigrid Hoerner, Producer; Ninon Liotet, Screenwriter; Zeynep Yuecel, Producer
See the full list of visiting festival guests. Please note that we can't guarantee guest attendance at any particular screening.
Jonas Mekas is known as the godfather of American avant-garde cinema. As well as a filmmaker, he is a writer, poet and the co-founder of Anthology Film Archives in New York. Adapted from his personal diaries, I Had Nowhere To Go is his story of exile; brought on by the horrors of the 20th-century, propelled by the need to create rather than destroy, to move on, to make sense... or not, where bewilderment is more honest. It's been over 70 years since Mekas left his village in Lithuania as a result of Nazi persecution, arriving in Brooklyn in 1949. At 93, he is now one of the last surviving members of a displaced generation. Through his diaries and films he is also one of the greatest recorders of the human experience. Working closely with Mekas, artist Douglas Gordon has created a uniquely empathic sensory cinema experience – an all too contemporary story of exile and migration that reflects on the nature of memory and experience.
Benjamin Cook