Hungry Hearts
Enthralling New York-set drama about a young couple who tear each apart over care of their first child.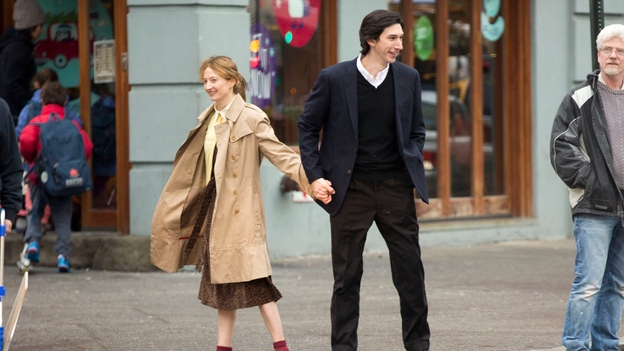 Open image gallery
Director Saverio Costanzo
Producers Mario Gianani, Lorenzo Mieli
Screenwriter Saverio Costanzo
With Adam Driver, Alba Rohrwacher, Roberta Maxwell
Italy

2014

109 mins
Radiant Films International
A relationship flourishes between two young New Yorkers, with pregnancy and marriage quickly following. But what begins as a charming romance gradually develops into a dark, increasingly disturbing tale of obsession and strife over the care and raising of their baby. This two-hander features convincing performances by Adam Driver as the gradually desperate father and the always excellent Alba Rohrwacher as the fragile mother. Saverio Constanzo (In Memory of Me LFF 2007) directs with real aplomb, creating a compellingly claustrophobic atmosphere that suggests the quality of a disturbing dream.
Adrian Wootton
My Duties as Bride
Il mio dovere di sposa
Director Claudio Giovanesi
Italy

2014

10 mins
Part of a series using footage from the Italian Istituto Luce archive, which celebrates its 90th Anniversary.