Horse Money
Cavalo dinheiro
Pedro Costa follows his Colossal Youth with a further showcase for Cape Verdean worker hero, Ventura – a haunting, poetic exploration of the night and Portuguese history.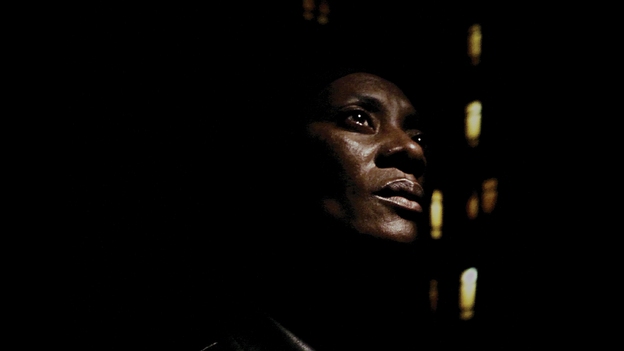 Director Pedro Costa
Producer Abel Ribeiro Chaves
Screenwriter Pedro Costa
With Ventura, Vitalina Varela, Tito Furtado
Portugal

2014

104 mins
Production company OPTEC-Sociedade Optical Tecnicon
The latest from one of the true poets of contemporary European cinema, Horse Money is the follow-up to Pedro Costa's groundbreaking Colossal Youth (2006). Again, it's about work, poverty, Portuguese history and the immigrant Cape Verdean community, as embodied by the charismatic Ventura, an elderly worker and universal father figure. In this dream-like nocturnal film, Ventura is admitted to a hospital that resembles a prison and a Piranesi-style nightmare palace. There he meets relatives, social outsiders and a whispering woman in search of the past. He also encounters a living statue, previously seen in an episode of portmanteau film Centro Historico, but that finds new resonance in this expanded context. Weaving voices, music and silence, and deploying deep chiaroscuro and compositions that favour striking diagonals, Costa proves himself a great socially committed filmmaker and a master sculptor of space and human presence.
Jonathan Romney