Hoop Dreams
Filmed over five years, Steve James's classic documentary epic charts the fortunes of two boys hoping to make it as basketball stars.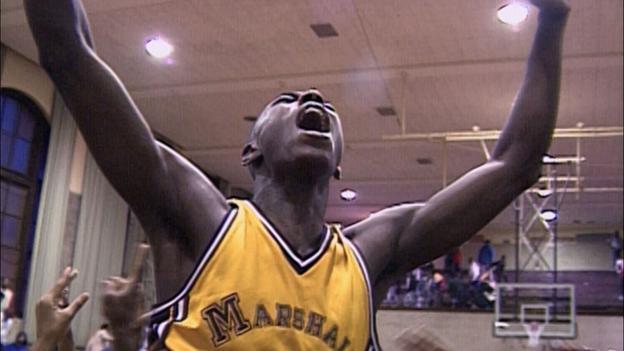 Open image gallery
Director Steve James
Producer Steve James, Peter Gilbert, Frederick Marx
With Arthur Agee, William Gates, Sheila Agee
USA

1994

171 mins
Sales Ro*Co Films
Filmed over a five-year period, Steve James' intimate epic – here screening in a gleaming new restoration from video – charts the progress of Chicago-based, African-American youngsters William Gates and Arthur Agee as they navigate the ultra-competitive world of college basketball. Sport is only a part of what's on offer, though. James is equally invested in portraying the boys' negotiation of the intense pressures of family life and he transforms the minutiae of their urban existence into a riveting treatise on the slipperiness of the much-vaunted American Dream. Voted the 17th greatest documentary of all-time in Sight & Sound magazine's recent poll, Hoop Dreams is an absorbing, wrenching and deeply humane portrait that resonates just as strongly now as it did upon its release twenty years ago.
Ashley Clark
Hoop Dreams has been preserved by the Academy Film Archive and UCLA Film & Television Archive in conjunction with the Sundance Institute. Preservation funded by the Academy of Motion Picture Arts and Sciences and the Sundance Institute. Laboratory services provided by Modern VideoFilm and Audio Mechanics.