Hill of Freedom
Jayueui onduk
Hong Sangsoo returns with this smart comedy of foreign manners, where a Japanese man searches for the Korean girl of his dreams, only he doesn't know where she is and can only speak a little English.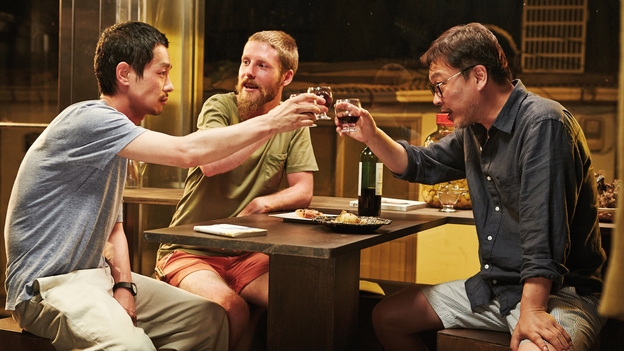 Open image gallery
Director Hong Sang-soo
Producer Kim Kyounghee
Screenwriter Hong Sang-soo
With Kase Ryo, Moon Sori, Seo Younghwa, Kim Euisung
South Korea

2014

66 mins
Sales Finecut
Mori is a young Japanese guy searching for Kwon, the Korean girl that got away. Unable to speak the language, he communicates in hesitant English with the people he encounters in her neighbourhood: his guesthouse landlady, her nephew and the sweet girl behind the counter in the local café. When Kwon returns, a package of letters from Mori is accidentally reshuffled, giving her story a jumbled chronology. If you're already on the Hong Sang-soo train, you'll be delighted to hear that present are many of the prolific director's signature puzzles of perspective and temporality, drunken conversations across tables and an emotional journey narrated in voiceover – this time by Japanese star Ryo Kase, imbuing Mori with an easy charm. But prior knowledge isn't necessary to relish this fresh and often hilarious take on the nature of romantic relationships, which also makes some wonderful observations about the limits of translation.
Kate Taylor