Festival Gala in Association with Empire
High-Rise
Ben Wheatley meets JG Ballard head-on, in this savage and utterly brilliant satire.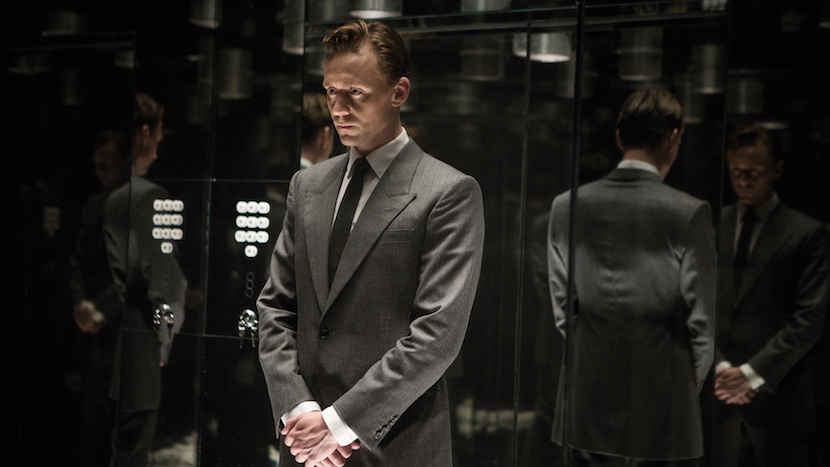 Director Ben Wheatley
Producer Jeremy Thomas
Screenwriter Amy Jump
With Tom Hiddleston, Jeremy Irons, Sienna Miller, Luke Evans, Elisabeth Moss, James Purefoy
UK 2015
118 mins
UK distribution STUDIOCANAL
A savage and utterly brilliant satire of both 1960s social idealism and the Thatcherite values that undermined it, High-Rise opens with a dishevelled man (the ever-sublime Tom Hiddleston) eating barbecued dog on the balcony of his trashed apartment, some 25 floors up. Director Ben Wheatley (Sightseers, Kill List) and regular collaborator and screenwriter Amy Jump tear into JG Ballard's classic source novel with brutal gusto, reeling back from this end-game of filthy detritus to a period just months before, when the building was state-of-the-art, a pioneering beacon of modernism. Hiddleston's character, Dr Robert Laing, has just taken ownership of his luxurious apartment whose lofty location places him amongst the upper echelons. He is immediately drawn into and seduced by the louche culture of nightly cocktail parties, where conversation always comes back to Royal (Jeremy Irons in a pitch perfect performance that screams 'empire in decline'), the enigmatic architect who designed the building. However, as power outages become more frequent and building flaws emerge, particularly on the lower floors, the regimented social strata begins to crumble. Nihilism, drugs and alcohol feed into wanton sex and destruction, all underscored by Clint Mansell's wicked music and Mark Tildesley's designs – revelling in decadent 1970s chic. A long-time passion project for producer Jeremy Thomas, his faith in Wheatley has resulted in a glorious cacophony of excess.
Tricia Tuttle