Documentary Special Presentation
He Named Me Malala
In this inspirational documentary, we follow extraordinary teenager Malala Yousafzai as she embarks on life in Britain.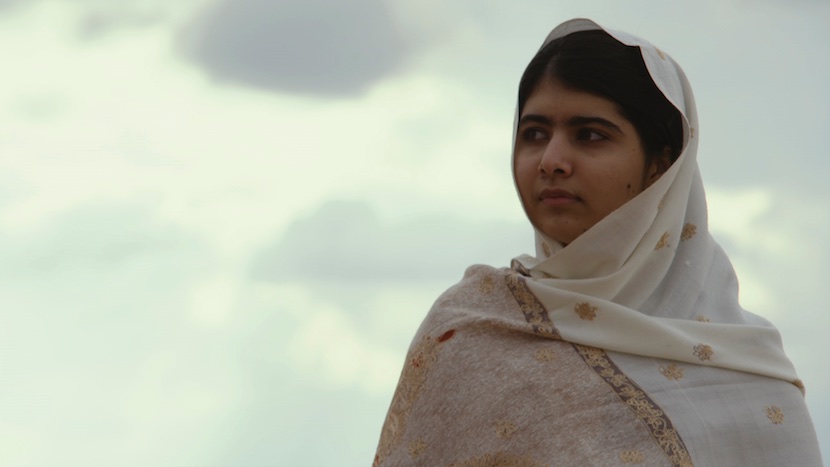 Director Davis Guggenheim
Producers Walter Parkes, Laurie MacDonald, Davis Guggenheim
With Malala Yousafzai, Ziauddin Yousafzai, Toor Pekai Yousafzai
USA 2015
88 mins
UK distribution Twentieth Century Fox

Winner of the Nobel Peace Prize at 17 and probably one of the most famous teenagers in the world, Malala Yousafzai was shot in the head by a Taliban gunman for championing girls' education in Pakistan. The extraordinary subject of this compelling documentary by director Davis Guggenheim (An Inconvenient Truth, 2006; Waiting for Superman, 2010), Malala was prophetically named after a famous Afghan poetess and warrior. Born into a family of teachers and activists in a small town of the Swat Valley in north-west Pakistan, she learned about the power of education from a young age, penning an anonymous blog for the BBC about life under Taliban when she was just twelve. Combining narration of her remarkable story with beautifully animated sequences, Guggenheim films Malala in the British city she was forced to move to following the attack. He records intimate moments with her family and in her new school. Behind the image of the activist and campaigner we discover a warm and playful individual. He Named Me Malala is an inspiring portrait of an incredibly brave and resilient young woman who carries a message of hope for all women in the world.
Laure Bonville
Image gallery