Hell Drivers
Dodgy goings-on in the macho world of haulage, where adrenaline and testosterone levels run high.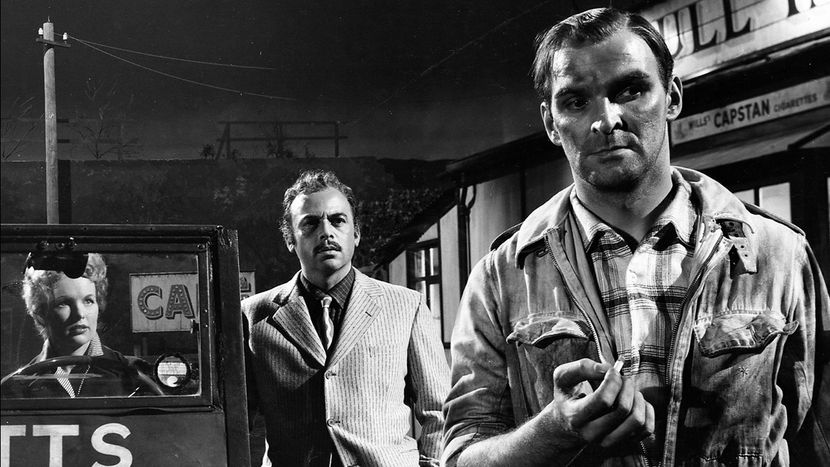 Dir Cy Endfield
Prod S. Benjamin Fisz
Scr John Kruse, Cy Endfield
With Stanley Baker, Peggy Cummins, Patrick McGoohan
UK 1957
108min
UK Distribution Park Circus Limited
These members of the filmmaking team are expected to attend the festival:
Peggy Cummins, Cast
See the full list of visiting festival guests. Please note that we can't guarantee guest attendance at any particular screening.
'They fight to the death – and the weapons are ten-ton trucks!' proclaimed Rank's press release for this tale of tough guys vying to take the prize for hauling the most loads of ballast. Racing at breakneck speeds by day and brawling by night, this group of thugs terrorises the local community. When ex-con 'Tom' (Stanley Baker) joins them, he gets a frosty reception from the other drivers but turns the head of the boss's secretary, played with natural glamour by Peggy Cummins. Led by foreman Red (Patrick McGoohan), the gang of truckers – which includes Sid James and a pre-Bond Sean Connery – go out of their way to give Tom a rough ride, in more ways than one. American director Endfield contributes a genuine noir-ish rawness to this low-budget feature, a treat for genre fans and truck enthusiasts alike.
Jo Botting
Restoration by the BFI National Archive, supported by Simon W. Hessel
The VistaVision fine grain positive of the full-length British release version was scanned at 6K to capture the image detail. The sound has been remastered from the best original 35mm source.
Image gallery