Heart of a Dog
Renowned multidisciplinary artist Laurie Anderson's deeply moving reflection on love, death and language inspired by her beloved rat terrier, Lolabelle.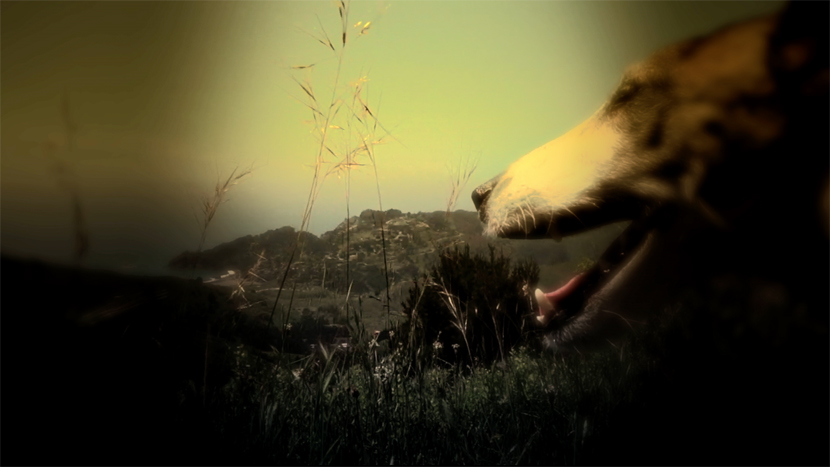 Director Laurie Anderson
Producers Dan Janvey, Laurie Anderson
USA 2015
75mins
Sales Celluloid Dreams
As lyrical and beguiling as you would expect from renowned multidisciplinary artist Laurie Anderson, this deeply moving reflection on love, death and language was inspired by one beloved rat terrier, the director's own Lolabelle, who died in 2011. Taking eloquent narrative leaps between childhood memories, meditations on surveillance culture and the Buddhist concept of the afterlife, Anderson has fashioned a wonderfully engaging essay film that is both playful and serious and that reverberates with a profound sense of loss. In her first feature film since the 1986 concert movie Home of the Brave, she fuses collage-like visual elements –  hand drawn animation, 8mm home movies and newly shot footage – with her own mellifluous narration and original violin compositions. The result is an intoxicating cinematic journey that may well have a canine heart – and Lolabelle will definitely steal yours – but it originates from one intelligent, witty and enduring woman's mind.
Clare Stewart
See also the LFF Connects: Laurie Anderson event
Image gallery