Heal the Living
Réparer les vivants
Katell Quillévéré (Love Like Poison, Suzanne) directs a superb ensemble cast in this gripping, complex ensemble drama about lives connected by an organ transplant case.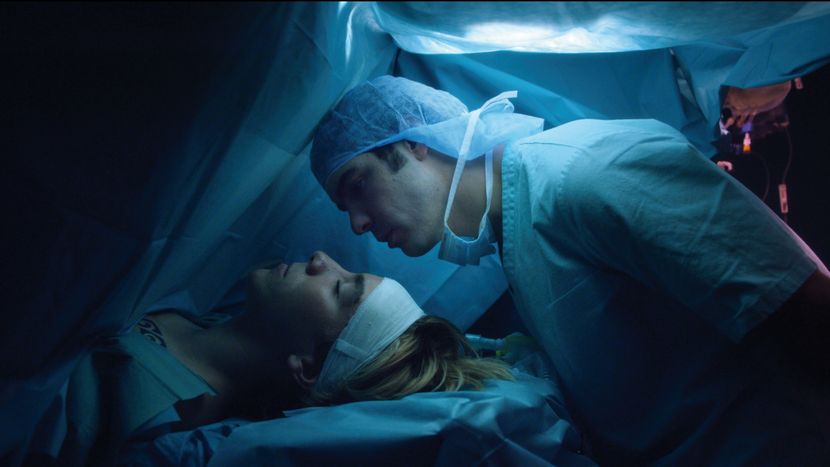 Dir Katell Quillévéré
Prod David Thion, Justin Taurand, Philippe Martin
Scr Katell Quillévéré, Gilles Taurand
With Tahar Rahim, Emmanuelle Seigner, Anne Dorval
France-Belgium 2016
104min
Sales Films Distribution
In Love Like Poison and Suzanne, Katell Quillévéré showed her flawless eye for complex emotion in intimate family settings. The French director's extraordinary third feature sees her broaden her scope with imposing confidence. Adapted from Maylis de Kerangal's acclaimed novel, it's an ensemble drama about organ transplants and the lives they affect. When an accident leaves a young man in a coma, doctors must gauge whether his parents are willing to consider a heart transplant, while elsewhere a woman (Anne Dorval) waits to see whether she will be given a new chance of life. This powerfully humane film is about individuals but also about how a compassionate health system works (note: graphic surgical scenes) and about how our flesh-and-blood make-up ultimately connects us all. A terrific cast including Emmanuelle Seigner, Tahar Rahim and Bouli Lanners contribute to a film that addresses the heart and the brain with equal intelligence.
Jonathan Romney