A Hard Day
Kkeut-kka-ji-gan-da
A crooked cop's bad day goes from worse to hellish when a hit-and-run accident leaves him with a corpse on his hands.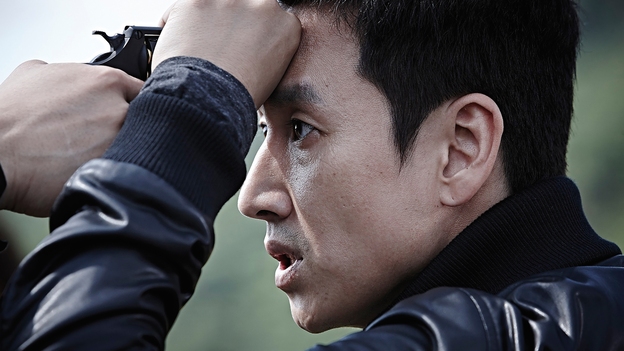 Open image gallery
Director Kim Seong-Hun
Producers Cha Ji-Hyun, Billy Acumen
Screenwriter Kim Seong-Hun
With Lee Sun-kyun, Cho Jin-woong
South Korea

2014

111 mins
UK distribution STUDIOCANAL
Fans of Korean crime cinema get two movies for the price of one in this tense, kinetic and darkly funny neo-noir. Channelling the fatalistic wit of the Coen brothers and taking fellow countryman's Bong Joon-ho's magpie approach to genre, Kim Seong-Hun's second feature finds detective Ko Gun-su (Hong Sang-soo regular Lee Sun-kyun) having one of those days: it's his mother's funeral, internal affairs are investigating his team for corruption and while speeding back to police HQ after dark he kills a pedestrian in a hit-and-run accident. Ko's decision to cover his tracks and hide the body is just the start of a 24-hour nightmare and things turn really nasty with the shark-like arrival of rival cop Park Chang-min (the charismatic Cho Jin-woong). Furiously switching gears with each explosive revelation, Kim's masterful, morally-shaded thriller barely pauses for breath as it hurtles to a wholly satisfying and unexpected climax.
Damon Wise