The Happiest Day in the Life of Olli Maki
Hymyilevä mies
Cannes prize-winning feel-good Finnish boxing biopic. Olli Mäki must decide between the fame and the girl in this gorgeous black and white charmer. A knock-out!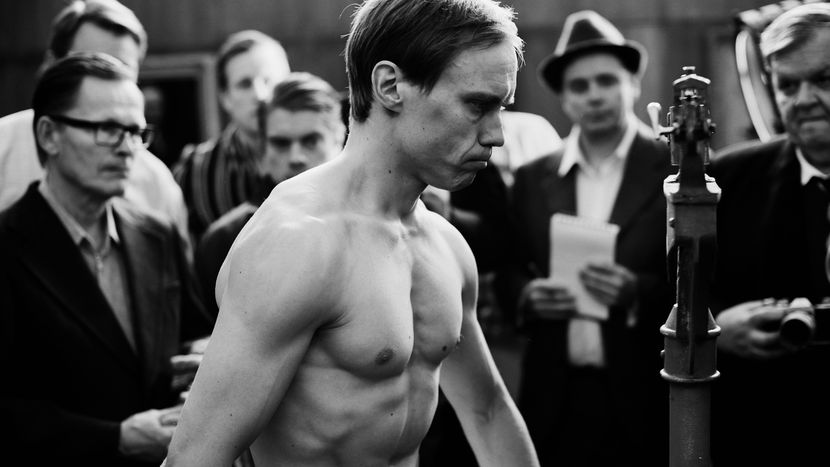 Dir Juho Kuosmanen
Scr Mikko Myllylahti, Juho Kuosmanen
With Jarkko Lahti, Oona Airola, Eero Milonoff
Finland-Germany-Sweden 2016
92min
UK Distribution MUBI
These members of the filmmaking team are expected to attend the festival:
Juho Kuosmanen, Director; Jamila Wenske, Producer
See the full list of visiting festival guests. Please note that we can't guarantee guest attendance at any particular screening.
This delightful low-key drama, shot in gorgeous 16mm black-and-white, tells the story of Olli Mäki, Finland's hope for the 1962 World Featherweight boxing title. Known as the Baker from Kokkola, Mäki's small-town life expands quickly when he's thrust into the media spotlight. At the same time, he falls in love with a local girl. It's an effective sports biopic, exploring the origins of personal motivation and ramping up a sense of dread as the big match approaches. But rather than offering up a clichéd account of the virtues of small town pleasures versus big city life, the film becomes a charming portrait of an introverted underdog who, though exceptionally gifted at boxing, doesn't see it as the most important thing in the world. Winning the Un Certain Regard prize at Cannes, debut director Juho Kuosmanen confidently orchestrates a mood of swooning melancholy that makes the ending even sweeter.
Kate Taylor
Image gallery