Güeros
This witty and stylish Mexican debut charts the droll adventures of an errant teenager sent to the capital to live with his older brother.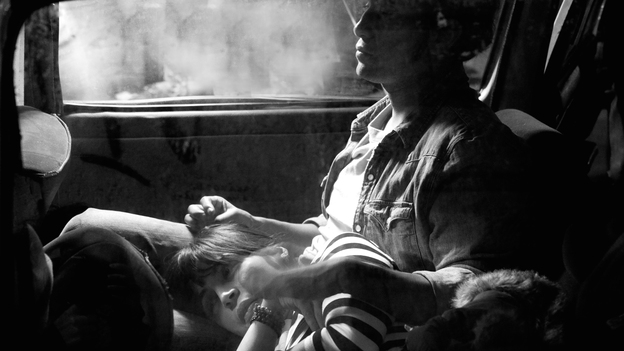 Open image gallery
Director Alonso Ruizpalacios
Producer Ramiro Ruiz
Screenwriters Alonso Ruizpalacios, Gibrán Portela
With Sebastián Aguirre, Tenoch Huerta, Leonardo Ortizgris
Mexico

2014

106 mins
Sales Mundial
Teenage Tomás is playing with water-filled balloons on the roof of his house when he hits a baby in a pushchair. His stressed mother has had enough of his behaviour and sends him to Mexico City to stay with his elder brother Federico, known as Sombra (Shadow), who lives in a shabby apartment. Sombra is a student at the university, but because of protests he and his flatmate Santos are staying at home – 'on strike from the strike'. Tomás soon fits in, enjoying his misadventures with them around the city. Alonso Ruizpalacios' stylish feature debut is a wonderfully singular tale where droll dialogue, nuanced performances and a smart soundtrack combine to expert effect. An edgy black and white palette and quirky narrative touches further confound expectations, marking Güeros as one of the year's most distinctive debut features.
Maria Delgado