Series Special Presentation
Grime Kids
Rocks screenwriter Theresa Ikoko returns to the Festival with an exuberant drama series set during the early years of the East London grime scene.
Screening dates and booking
Credits
Episodes 1 and 2

Series Creator-Screenwriter

Theresa Ikoko

Director

Abdou Cisse

With

Juwon Adedokun, Delove Akra, Yus Jamal Crookes

UK 2023. 89min

Courtesy of

BBC

Language

English
Introduction
It's 2001 and school's out for the summer. Energised by the DIY spirit around them, Dane and his friends are eager to form a crew and get their music on pirate station Rinse FM. Ikoko's fictional drama, loosely inspired by a book by DJ Target, perfectly captures a sense of time and place, and the moment when a local subculture was about to explode.
Rowan Woods
Content warning
Contains flashing images.
How to book
Explore
Our programmers recommend...
Gassed Up
A group of London teenage boys turn to motorbike crime for survival in George Amponsah's high-octane follow-up to The Hard Stop.
Read more about Gassed Up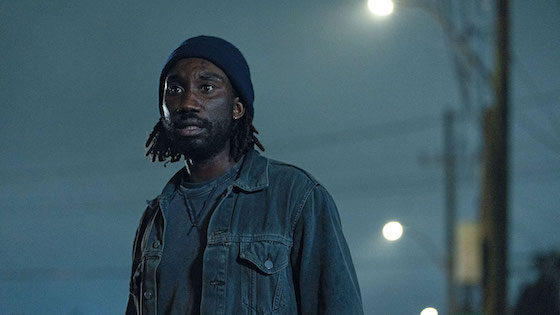 Culprits
Someone's picking off members of a gang who were once involved in an audacious heist, in this gripping series from creator J Blakeson.
Read more about Culprits
The Kitchen
Set in near-future London, Kibwe Tavares and Daniel Kaluuya's film is a heartfelt rally against gentrification and a celebration of family and community.
Read more about The Kitchen