The Great Museum
Das große Museum
An engrossing portrait of work at one of the world's great museums, Vienna's Kunsthistorisches Museum, and a moving paean to devoting one's life to art.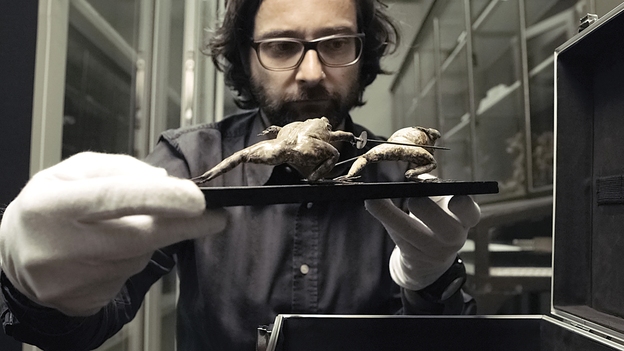 Open image gallery
Director Johannes Holzhausen
Producer Johannes Rosenberger
Screenwriters Johannes Holzhausen, Constantin Wulff
Austria

2014

94 mins
UK distribution Matchbox Films
The minutiae of running one of the world's great art institutions is the subject of this elegant and engrossing doc about Vienna's Kunsthistorisches Museum. Focusing on the daily work of its staff, no task is too insignificant for the film's attention: from General Director Sabine Haag's impeccable judgement in commissioning new chandeliers to restoration teams battling beetles that play havoc with classic paintings – all devout and passionate in the delivery of their roles. Director Johannes Holzhausen's deeply cinematic film is perfectly calibrated to its subject – ambitious tracking shots and grand compositions are majestic without ever being showy. A companion piece to Wiseman's National Gallery, which also screens in LFF 2014, this is a moving portrait of people tirelessly devoted to quality and attention to detail, and who consider it a great privilege to be custodians of the world's art and artefacts.
Tricia Tuttle