Graduation
Bacalaureat
Graduation is a richly crafted family drama, about a father's temptation to involve his daughter in moral compromise, that resonates long after you've seen it.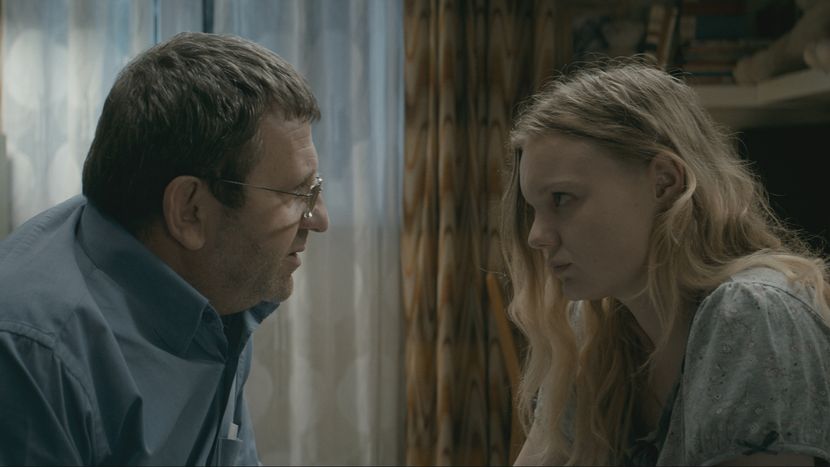 Dir-Scr Cristian Mungiu
Prod Cristian Mungiu, Pascal Caucheteux, Gregoire Sorlat, Vincent Maraval, Jean-Pierre Dardenne, Luc Dardenne, Jean Labadie
With Adrian Titieni, Maria-Victoria Drăgus, Lia Bugnar
Romania 2016
128min
UK Distribution Curzon Artificial Eye
These members of the filmmaking team are expected to attend the festival:
Cristian Mungiu, Director
See the full list of visiting festival guests. Please note that we can't guarantee guest attendance at any particular screening.
A richly crafted, satisfying family drama, Graduation resonates long after you've seen it. Grey-haired doctor Romeo Aldea (Adrian Titieni) has his regular life disrupted by violent incidents. First a rock is thrown through his apartment window. Then his daughter Eliza (Maria-Victoria Drăgus), who is due to take her final school exams, is assaulted and her writing arm is sprained. After her first paper goes badly, Romeo must consider making the kind of phone calls that contradict the belief in honesty he and his wife Magda (Lia Bugnar) passed on to Eliza. Amping up the intrigue are Romeo's lover Sandra (Mălina Manovici) – a schoolteacher and single mum; a convict on the loose; Eliza's motorbike-riding boyfriend; a local mayor who owes Romeo a favour; and a pragmatic policeman friend. Director Cristian Mungiu deservedly shared the Best Director prize in Cannes for this elegant-but-gritty slice of Romanian middle-class life.
Nick James
Read Sight & Sound's review of the film, by Nick James.
Image gallery