Goodbye to Language
Adieu au langage
Jean-Luc Godard goes 3D– his way – in a typically complex and mischievous disquisition on words, images, politics and the world as seen by a dog named Roxy.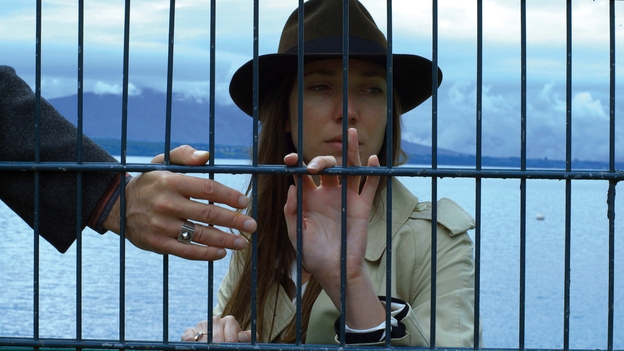 Open image gallery
Director Jean-Luc Godard
Producers Alain Sarde, Brahim Chioua, Vincent Maraval
Screenwriter Jean-Luc Godard
With Héloise Godet, Kamel Abdeli, Richard Chevallier
France

2014

70 mins
UK distribution STUDIOCANAL
Yes, the rumours were true – Jean-Luc Godard has made a feature in 3D, but it's not 3D as Michael Bay would recognise it. While JLG's latest disquisition on language, politics and the image very much follows on from his recent features, Goodbye to Language pushes his formal explorations into exciting new territory. There's a hint of a narrative, involving a married woman and a single man, but this is above all an essay in fragmentation, taking in wordplay, literary and musical quotation, toilet humour, abundant allusion to science fiction – and even a mischievous moment of costume drama. Often using electrically saturated colours, Godard flouts illusionism with some visual flourishes that are all the more magical for their lo-fi simplicity. All this, and a charismatic debut from the film's true star – a dog named Roxy. Godard is as provocative as ever, but it's a long time since we've seen him so exuberant.
Jonathan Romney