Gold Coast
Guldkysten
A Terrence Malick-like luminous and highly personal vision of 19th century colonial Africa, and the inner life and conflicts of a young Danish botanist, visionary and progressive thinker.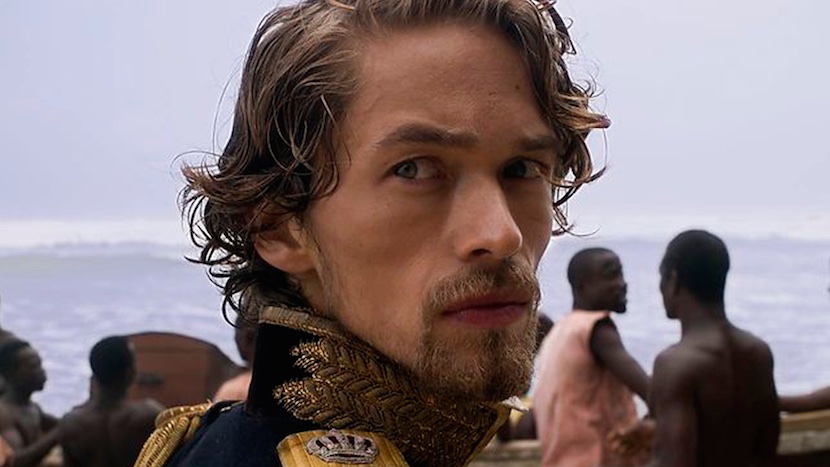 Director Daniel Dencik
Producer Michael Haslund-Christensen
Screenwriter Daniel Dencik
With Jakob Oftebro, Danica Curcic, Anders Heinrichsen
Denmark-Ghana-Sweden 2015
114 mins
Production company Haslund/Dencik Entertainment
In 1836, young botanist Wulff Frederik Wulff is dispatched to the Danish colonies in Guinea (present-day southeast Ghana) to establish and oversee a coffee plantation. He is fuelled by naïve optimism and what he believes is a progressive mentality, but his troubling experience of colonial life radically challenges his very European complacency. Based on fact (Wulff is an amalgam of several historical characters), but far from a traditional historical drama, both in style and content, writer/director Daniel Dencik's story evolves through a series of richly textured dreamlike vignettes. Dencik employs a creative collision of fact and imagination to build a mesmerising picture of Wulff's moral compass, thoughts and inner life. And Jakob Oftebro (Kon-Tiki) delivers an extraordinary and extreme performance as Wulff, by turns visceral, conflicted and heartbreaking. The addition of Angelo Badalamenti's ethereal contemporary score further helps to bring a distinctive freshness to this powerful and ambitious feature debut.
Sarah Lutton
Image gallery