The Goddess
This newly restored classic from Chinese cinema's Golden Age features a devastating performance from Ruan Lingyu as a Shanghai prostitute.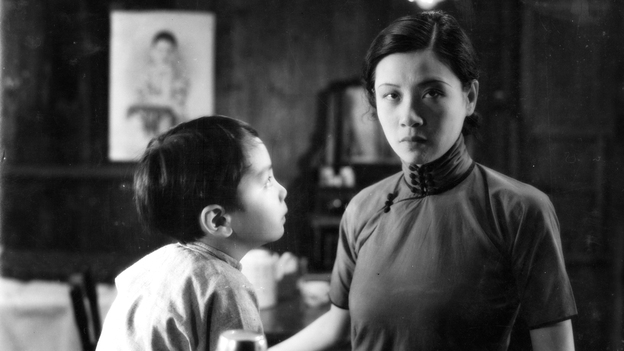 Open image gallery
Director Wu Yonggang
Producers Mingyou Luo, Wu Yonggang
Screenwriter Wu Yonggang
With Ruan Lingyu, Li Keng, Zhang Zhizhi
China

1934

85 mins
Sales China Film Archive
This newly restored, iconic silent film is presented as part of the BFI's year-long Electric Shadows project celebrating artistic and cultural collaborations between China and Britain, and is screened here with the UK premiere of renowned composer Zou Ye's score. Ruan Lingyu's devastating performance as an unnamed 'goddess'– an ironic euphemism for her profession as a prostitute – is a classic of world cinema. As a mother desperate to provide for her young son and forced to take brutal vengeance on her pimp, Ruan scorches the screen with brilliantly understated naturalism. Director Wu Yonggang's stance is deeply humanistic – he never passes judgment on his heroine's work or actions. It is a profoundly moving drama, all the more poignant by the fact that its star committed suicide at the age of 24, a year after the film's release.
Robin Baker
Zou Ye's new score, commissioned by the K T Wong Foundation, will be performed live by the English Chamber Orchestra, conducted by Nicholas Chalmers. Restoration by the China Film Archive, supported by SAPPRFT, in association with the K T Wong Foundation and the BFI.