Girlhood
Bande de filles
Céline Sciamma's triumphant third film is a beautifully observed examination of a young girl's search for identity in the underprivileged suburbs of Paris.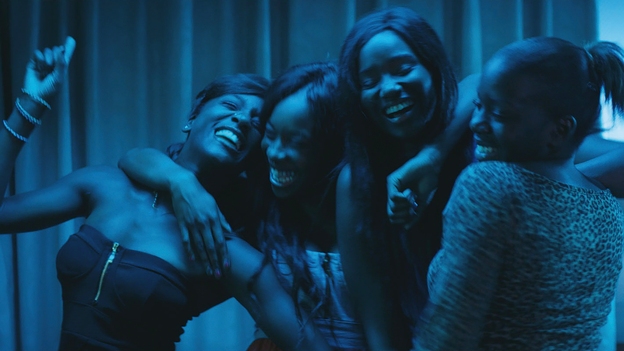 Open image gallery
Director Céline Sciamma
Producers Bénédicte Couvreur
Screenwriter Céline Sciamma
With Karidja Touré, Assa Sylla, Lindsay Karamoh, Mariétou Touré
France

2014

113 mins
UK distribution STUDIOCANAL
Céline Sciamma (Water Lilies, Tomboy) continues her exploration of the effects of social conventions on delicately forming female identities in her triumphant third film. Sixteen-year-old Marieme (Karidja Touré) must navigate not only the disruptive onset of womanhood, but also the inequalities of being black and living in the underprivileged suburbs of Paris. Excluded from school and in fear of her overbearing brother at home, Marieme escapes into the shielding environment of a girl gang. She renames herself 'Vic' for 'Victory' and gives up on asking for the things she wants and learns to just take them. Formally meticulous, the film is divided into four distinct segments in which Marieme changes her physical appearance to suit the different worlds she must navigate (school, home, street). Each transformation magnificently captures the heavy burden that visibility and image play in Marieme's life, whilst Crystel Fournier's stunning photography that favours a distinctive blue palette ensures that Marieme remains a defiantly vital presence on screen even while it appears she is disappearing from society's view. The jubilant soundtrack infuses the film with vigour and passion, from the opening juddering electro-goth of Light Asylum's 'Dark Allies' to a full length lip sync to Rhianna's 'Diamonds'. With Girlhood Sciamma flawlessly evokes the fragile resilience of youth.
Jemma Desai
The screening on Thursday 16 October will be BSL interpreted.