A Girl at My Door
Dohee-ya
A cop with a drink problem is re-assigned to a small backwater town only to discover that the main problem there is alcoholism, leading to an explosive climax.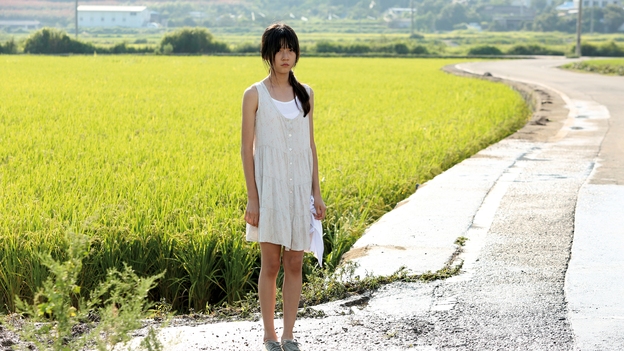 Open image gallery
Director July Jung
Producer Lee Changdong, Lee Joondong
Screenwriter July Jung
With Doona Bae, Sae-ron Kim, Sae-byuk Song
South Korea

2014

119 mins
UK distribution Peccadillo Pictures
Expelled from her Seoul job for excessive drinking, Young-nam soon finds that her new role as Police Chief in a backwater town involves corralling a community of drunks. Worst offenders include a family whose brutish patriarch likes nothing better than knocking several shades out of his school-age daughter Dohee while his dotty mother eggs him on. When sympathy impels Young-nam to protect the girl, a new raft of problems enter the frame. Doona Bae (Air Doll, Cloud Atlas) gives a wonderfully nuanced performance as Young-nam, a woman who knows that any lapse of judgement will put everything she holds dear at risk, yet cannot quite see clearly through a fog of alcohol. In exploring the way that abuse can spawn its own monstrous behaviour, the film is fearless in travelling into uncomfortable terrain and the emotionally explosive finale will spark many a post-screening debate.
Kate Taylor