Giovanni's Island
Giovanni no Shima
Two brothers must face up to the reality of war in this inspired anime tale.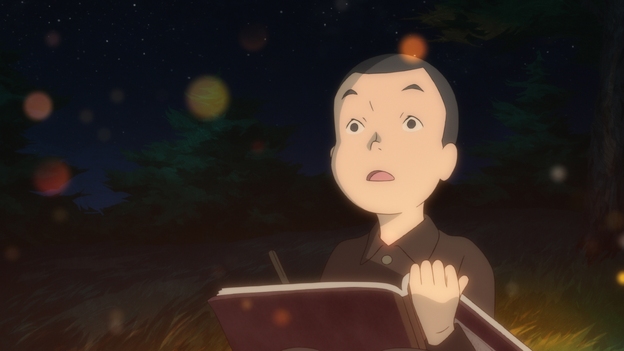 Open image gallery
Director Mizuho Nishikubo
Producer Yoshiki Sakurai
Screenwriters Shigemichi Sugita, Yoshiki Sakurai
With Kota Yokoyama, Polina Ilyushenko, Junya Taniai
Japan

2014

102 mins
UK distribution All the Anime
Subtitled. Recommended for ages 8+
Brothers Junpei and Kanta live with their family on the Japanese island of Shikotan. It is 1945, the war is lost and the island is invaded by Russian troops who move into local homes and arrest many of the male inhabitants. The boys befriend Tanya, daughter of the Soviet commander and a blossoming relationship develops until events take a serious turn, which threatens the island's frail stability. Reminiscent of The Grave of the Fireflies, Nishikubo's anime successfully balances the innocence of childhood with harsh reality and the brutality of war, as we follow a family torn apart by circumstance and embark on an arduous and harrowing journey. At the heart of the film is the enduring optimism of the brothers and their memories of a story their father told them, which allows them to keep on believing that a better life is just around the corner.
Justin Johnson