The Furthest End Awaits
Saihatenite
A beautifully observed and quietly moving portrait of a friendship between two women set against the majestic beauty of the Sea of Japan.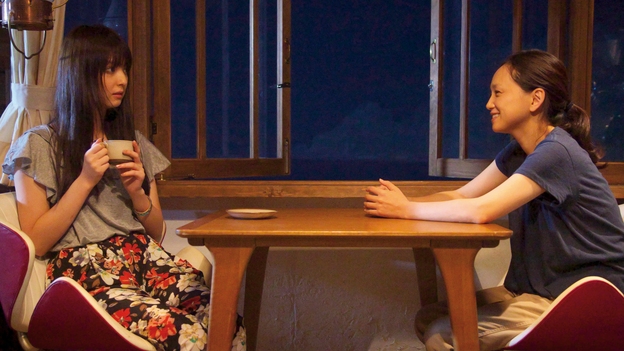 Open image gallery
Director Chiang Hsiu Chiung
Producer Tadayuki Okubo, Kazumasa Watanabe
Screenwriter Nako Kakinoki
With Hiromi Nagasaku, Nozomi Sasaki, Hiyori Sakurada, Masatoshi Nagase
Japan

2014

118 mins
Sales Toei Company Ltd
When her father disappears, Misaki is left only with debts and an old family boathouse at the very tip of the Noto Peninsula, on the Sea of Japan. Vowing to make good on her father's obligations, she transforms the boathouse into a small cafe, which becomes a beacon for her local community. She becomes close with her neighbour, Eriko, a single parent who struggles to identify with her role as mother of two young children. As the women's friendship deepens, it transforms them both. Director Chiang Hsiu Chiung (who starred in Edward Yang's A Brighter Summer Day) beautifully observes the dynamics of familial responsibility and the quiet nostalgia of grief with a deceptive simplicity reminiscent of Ozu. Eliciting magnificently restrained performances from all her cast, her direction of Hiyori Sakurada, the young daughter who learns to be her own woman through the flawed guidance of her two caregivers, possesses a particularly touching poignancy.
Jemma Desai