Further Beyond
A deconstructed biopic of the extraordinary Ambrosio O'Higgins, who left Ireland to become the captain general of Chile in the Spanish Empire.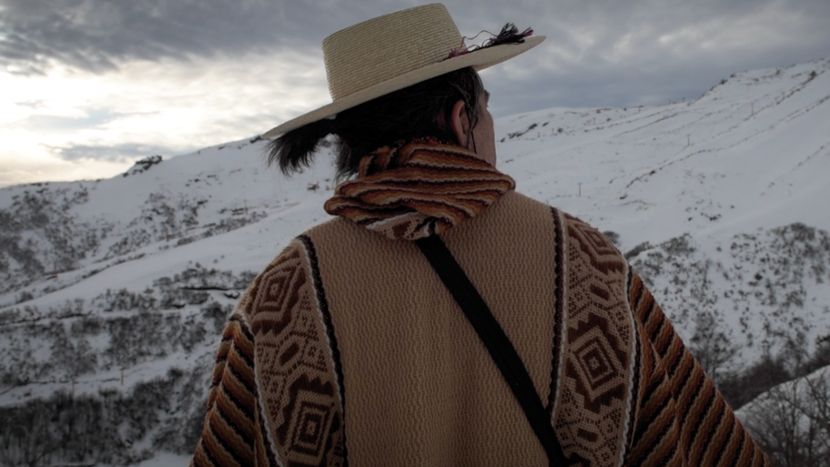 Dir-Prod-Scr Christine Molloy, Joe Lawlor
With Denise Gough, Alan Howley, Jose Miguel Jimenez, Aiden Gillen
Ireland 2016
89min
Prod Co Desperate Optimists Productions
These members of the filmmaking team are expected to attend the festival:
Joe Lawlor, Director; Christine Molloy, Director
See the full list of visiting festival guests. Please note that we can't guarantee guest attendance at any particular screening.
The extraordinary story of Ambrosio O'Higgins, First Marquis of Osorno. A misfit and adventurer, he left Ireland to become a Spanish colonial administrator, then served the Spanish Empire – almost by accident – as Captain General of Chile and Viceroy of Peru. His son, Bernardo O'Higgins, later became the first leader of independent Chile. Molloy and Lawlor (aka Desperate Optimists) present a discursive essay on how to tell a tale by undermining the very nature of the biopic genre. They send an actor to re-enact the journey and employ a dual voiceover through which the tellers humorously question their own relationship to the story. This includes the terms and conditions of their employment, as well as their part in the process of simultaneously creating and deconstructing the narrative. Within a specifically Irish context, the film investigates how travel and migration can transform identity and change the world.
Helen de Witt