From What is Before
Mula sa Kung Ano ang Noon
Lav Diaz's masterly, prize-winning account of a small village in the Philippines in the years before martial law.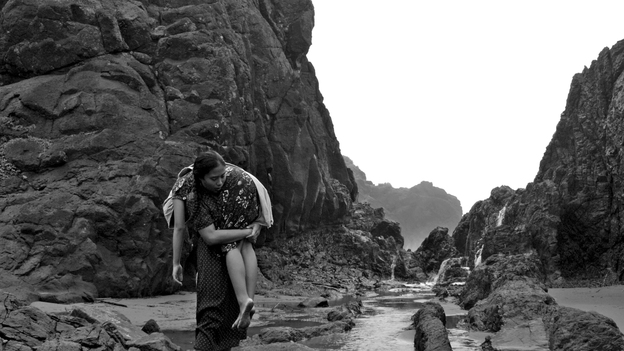 Open image gallery
Director Lav Diaz
Producer Lav Diaz
Screenwriter Lav Diaz
With Perry Dizon, Roeder Camañag, Hazel Orencio
Philippines

2014

338 mins
Production company Sine Olivia Pilipinas
It's 1970 and any sense of security or safety has deserted a small barrio in the Philippines. Cattle are being hacked by a mysterious presence in the forest, huts are burning and a dead man is found at the crossroads. The destructive forces may be put down to folklore, but neither religion nor military intervention will lift the ominous weight carried by the residents. Itang looks after her disabled sister Joselina, who has the ability to heal others and together they pray at the Wrecked Face of the Virgin Mary, a jutting rock in the sea spray. Father Guido tries to guide his flock. And the mosquito net peddler is a little too fond of gossip. Based on a personal memory, to experience Lav Diaz's work is to live inside it, while a world reveals itself, rewarding audiences with a work of political import that can devastate like no other in contemporary cinema.
Kate Taylor