From A to B
It's not the journey but how you get there… a fitting motto for a road trip between a group of estranged childhood friends.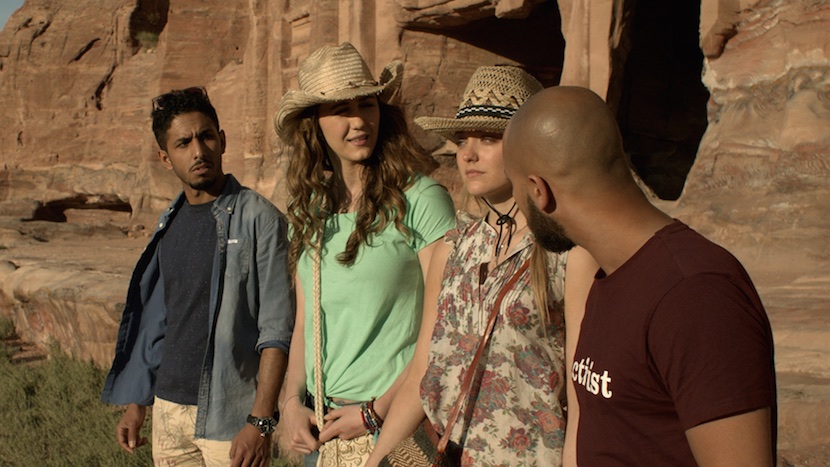 Director Ali F Mostafa
Producers Paul Baboudjian, Mohamed Hefzy, Ali F Mostafa
Screenwriters Mohamed Hefzy, Ali F Mostafa
With Fahad Al Butairi, Shadi Alfons, Fadi Rifai
United Arab Emirates 2014
107 mins
UK distribution STUDIOCANAL
Released to popular acclaim across the region, From A to B is the second feature by British-Emirati director Ali F Mostafa (City of Life) that once again offers a new perspective on life in the Gulf and Middle East – a 'dramedy' following three estranged childhood companions who embark on a road trip to commemorate the fifth anniversary of a friend's death. Journeying from Abu Dhabi to Beirut, hampered by breakdowns, the appearance of morality police, mechanical mishaps and an unexpected run-in with a camel, there is much entertainment along the way as the friends discover things about each other and the rapidly changing region they travel through. Saudi stand-up comic Fahad Al Butairi – the 'Seinfeld of Saudi Arabia' – gives a riveting central performance and the impressive soundtrack offers a range of sounds, including Lebanon's Yasmine Hamdan, Algerian diva Souad Massi and Egyptian popstar Amr Diab.
Elhum Shakerifar
Image gallery