French Riviera
L'Homme qu'on aimait trop
Catherine Deneuve heads an excellent cast in André Techiné's engrossing drama about familial, financial and possibly murderous intrigue in the world of Nice casinos.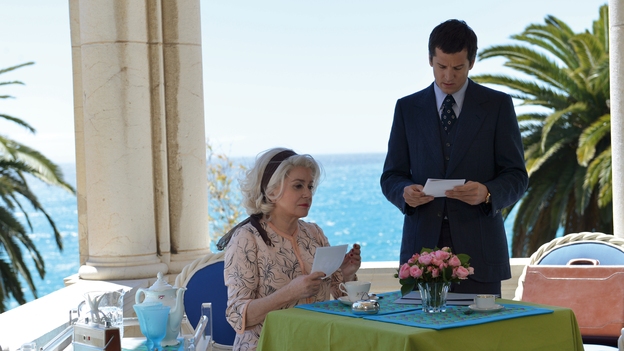 Open image gallery
Director André Téchiné
Producers Olivier Delbosc, Marc Missonnier
Screenwriters Cédric Anger, Jean-Charles Le Roux, André Téchiné
With Catherine Deneuve, Guillaume Canet, Adèle Haenel
France

2014

116 mins
Sales Elle Driver
Based on real events in the 1970s, including the even now unexplained disappearance of a Nice casino-owner's daughter, the latest film from André Téchiné is a deeply intriguing drama notable less for suspense than for its pleasingly teasing ambiguity towards the motives of its three fiercely driven principals. In fending off her possibly shady business rivals, Renée Le Roux (Deneuve) greatly values the insightful advice of attorney Maurice Agnelet (Canet), while her recently divorced daughter Agnès (Haenel) finds him appealing for other reasons. So what happened to make Renée, 30 years later, insist that the police extradite her erstwhile right-hand man from Panama to face trial for Agnès's murder? Meticulously charting how the relationships between all three shift steadily from friendship and love to suspicion, hostility and betrayal, Téchiné displays a cool, clear-eyed intelligence reminiscent of Chabrol. The performances are uniformly excellent, too.
Geoff Andrew