Closing Night Gala
Free Fire
Ben Wheatley (High-Rise, Sightseers) returns to close the Festival with this all-guns-blazing bullet opera, starring Brie Larson, Cillian Murphy and Armie Hammer.
  Please note the 20:00 16 October screening at Embankment Garden Cinema is a parallel screening.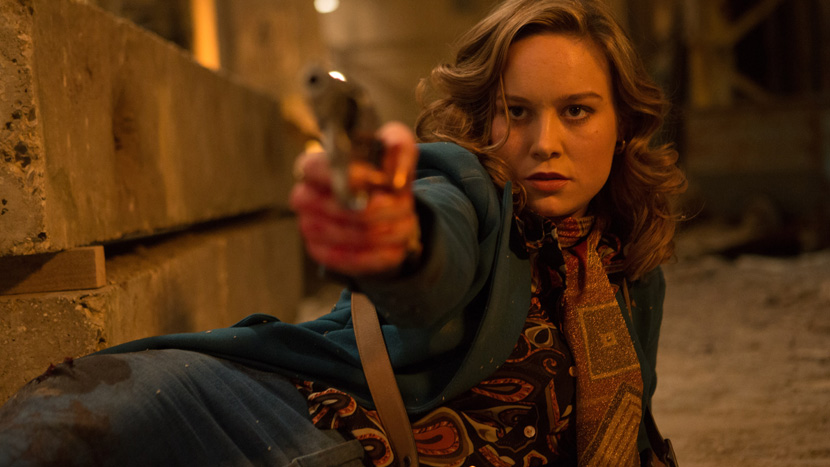 Dir-Scr Ben Wheatley
Prod Andrew Starke
Scr Amy Jump, Ben Wheatley
With Sharlto Copley, Armie Hammer, Brie Larson, Cillian Murphy, Jack Reynor
UK 2016
90min
UK Distribution STUDIOCANAL
These members of the filmmaking team are expected to attend the festival:
Sharlto Copley, Cast; Cillian Murphy, Cast; Jack Reynor, Cast; Ben Wheatley, Director
See the full list of visiting festival guests. Please note that we can't guarantee guest attendance at any particular screening.
Ben Wheatley's ascent as one of the UK's most dazzling and prolific cinematic talents continues with this ballsy, high-octane action thriller filmed hot-on-the-heels of last year's Festival Gala, High-Rise. Sharp-witted Justine (Brie Larson) brokers a deal on behalf of two Irishmen (Cillian Murphy, Michael Smiley), setting them up to buy a stash of guns from seedy gangsters Vernon (Sharlto Copley) and Ord (Armie Hammer). But the meet-up in a deserted warehouse derails when stoner side-kick Stevo (Sam Riley) recognises one of the two handover guys (Jack Reynor, Noah Taylor) and shots are fired. Dripping with blood, sweat and irony, Free Fire's bravura filmmaking pays knowing tribute to the kinetic cinema of directors such as Sam Peckinpah and Ringo Lam. Wheatley and writing/editing partner Amy Jump's relentlessly playful riff on the shoot-em-up is as fascinated with the slowness of destruction as it is with speed and action. The virtuosic editing and complex staging (it was shot on location in a warehouse outside Brighton) serve not only to propel the mayhem, but also to emphasise just how bloody long it takes, and how messy it is, to obliterate everything.
Notionally set in Boston and steeped in 1970s Americana (with threads and hairdos to die for… literally), the crackling script and knockout cast have as much fun with character and dialogue as we do with the fact that there are no mobile phones to save the day. Wheatley fan and supporter Martin Scorsese is one of the executive producers and the film's intermittent, pulsating score is by Geoff Barrow (Portishead) and Ben Salisbury. We are thrilled to be presenting the European Premiere of Free Fire as our Closing Night Gala, ensuring that the 60th edition of the BFI London Film Festival goes out with a bang!
Clare Stewart
Read Sight & Sound's review of the film, by Simran Hans.
Image gallery